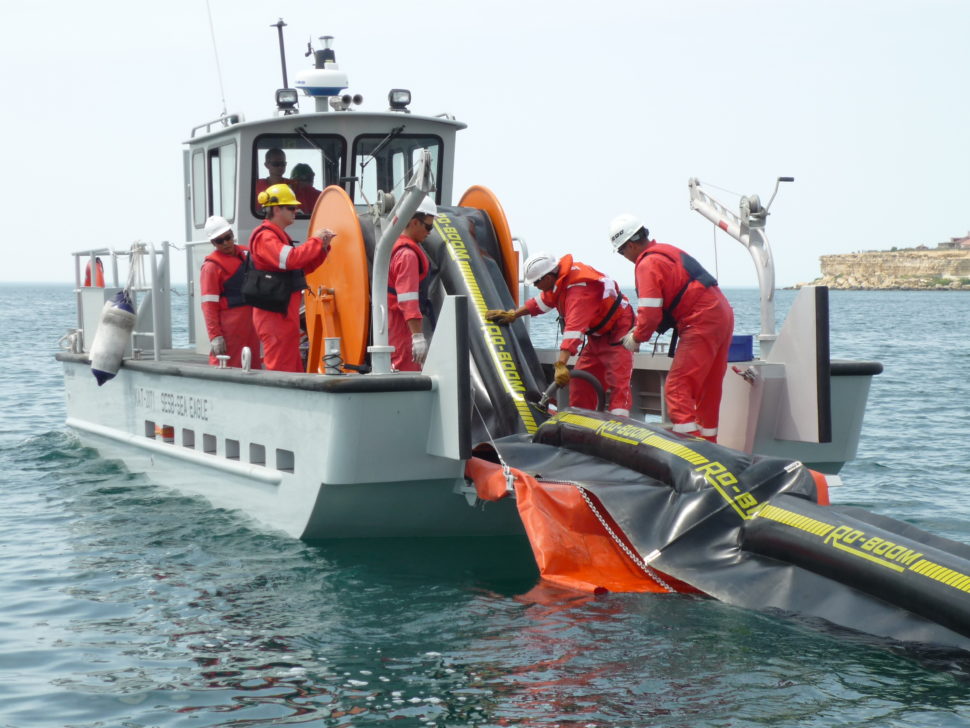 State-run ports seek oil spill centres, immigration facility
NEW DELHI : An immigration facility at the Puducherry port, regional oil spill response centres in five states and removing submarine oil and gas pipelines in Mumbai are among the requests from state maritime boards that are being considered by the Centre. Most state government controlled maritime boards want improved support for their ports along with better facilities to help them gain more cargo and passenger volumes.
"Calls for financial incentive to encourage shift of cargo from road or rail to coastal shipping also figure on the list of demands," a top government official aware of such requests said.
Meanwhile, the Centre has flagged some concerns. "A critical issue regarding statutory compliance for ports was raised. Many state or union territory-run ports (also called non-major ports) have not obtained compliance certificates of navigational safety. In some cases, clearance from the Petroleum and Explosives Safety Organisation was also lacking," the official said, adding that all maritime states and union territories have been asked to speedily rectify this.
To bring more accountability and better manage oil spills, regional response centres in Vadinar (Gujarat), Mumbai (Maharashtra), Kochi (Kerala), Chennai (Tamil Nadu) and Paradip (Odisha) have been proposed.
These Regional Oil Spill Response Centres (ROSRCs) have also been recommended by a committee set up under the Ministry of Ports, Shipping and Waterways.
Raising issues related to multiple government arms conducting audits and inspections, the Tamil Nadu Maritime Board proposed streamlining security audits and inspections in non-major ports. Currently, export-import (Exim) ports are audited by the Directorate General of Shipping. Separate audits are being conducted by the Intelligence Bureau, Navy, Central Industrial Security Force and the Coast Guard.
To address this, the Ministry of Ports, Shipping and Waterways is going to set up a Bureau of Port Security (BPS).
"Once materialised, only the BPS will have the authority to do port audits," a second government official said.