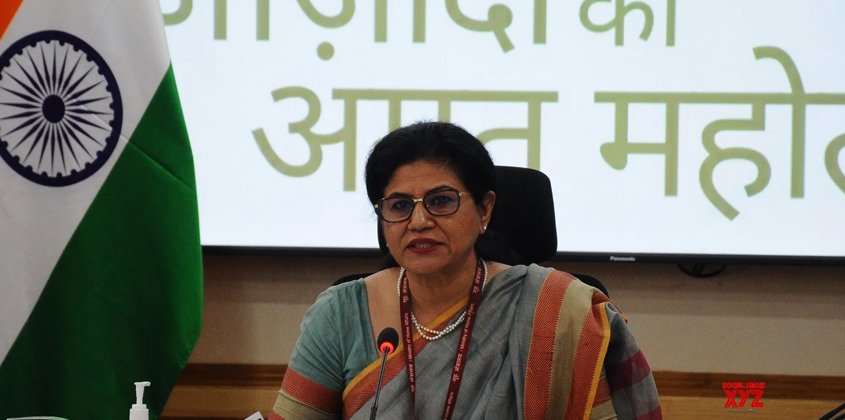 Steel, civil aviation among 11 ministries discuss ways to improve India's logistics performance index ranking
NEW DELHI : The government on Saturday said that 11 ministries and departments, including commerce and industry, steel, and railways held deliberations on measures taken and action plans needed to improve the country's Logistics Performance Index (LPI) ranking.
Smt. Sumita Dawra, Special Secretary (Logistics) in the Department for Promotion of Industry and Internal Trade (DPIIT) met the nodal officers of the LPI dedicated cell formed in the stakeholder departments on Friday to discuss the Measures Taken and Action Plan for improving India's LPI ranking.
Dawra said that a targeted action plan is important to improve the logistics efficiency of the country and the country's ranking in the World Bank LPI, according to a statement issued by the commerce and industry ministry.
The dedicated cell meets every fortnight to assess the measures taken and outcomes achieved in improving performance across six parameters of LPI including customs, infrastructure, ease of arranging shipments, quality of logistics services, tracking and tracing, and timeliness.
She added that the measures taken by the stakeholder ministries/departments will be showcased to the World Bank LPI team.
At the meeting, Land Ports Authority of India (LPAI), highlighted that it has implemented a Land Port Management System to digitise operations and facilitate a secure electronic flow of information between all stakeholders at the integrated check posts, aimed to reduce the dwell time of cross-border movements (trade and passenger), enhance the efficiency of customs and border management clearance, and improve the timely delivery of shipments.
As per the release, LPAI has been able to reduce the dwell time from 57 days to less than 24 hours.
Mr. Manoj Gangeya, ED (Planning), at railways ministry highlighted the development of rail containerisation at ports and freight terminals, which is expected to increase the rail container loading from 80 million tonnes recorded last year by three times by FY31.
The ministry is also checking the feasibility of railway siding at land ports to promote multi-modal connectivity.
Shri R Ananth, Director, CBIC said that a Custom Revenue Control Laboratories will be launched in Guwahati by December 23 which would assist in field formations in chemical analysis of samples of various trade commodities.