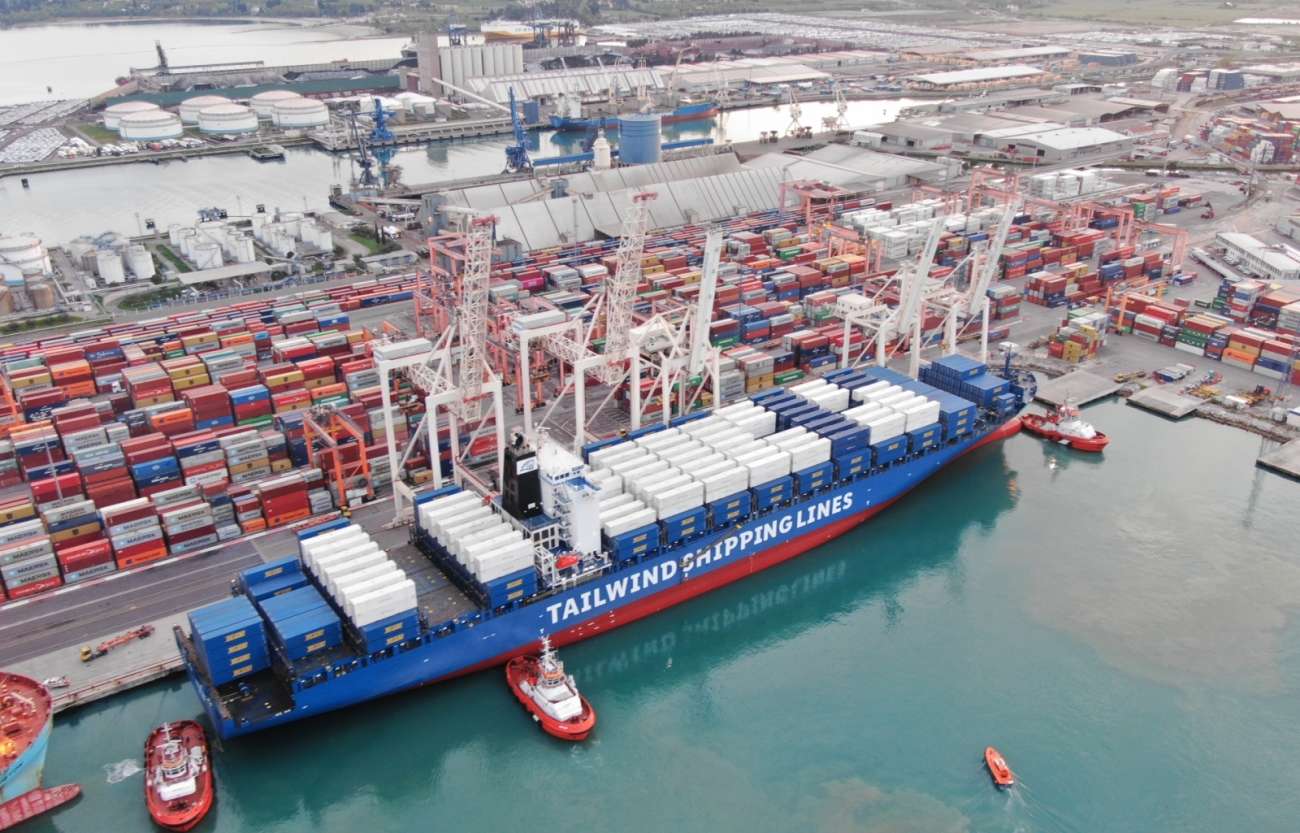 Tailwind Shipping Lines to strengthen its Asia-Mediterranean connection
HAMBURG : Tailwind Shipping Lines, a subsidiary of Lidl International, is adjusting the sailing schedules of its two liner services in order to meet its customers' needs even better. As part of these adjustments, the Panda Express (PAX) service between China and Europe will be expanded to include a port call at Colombo, Sri Lanka. There, the five 5,000+ TEU container ships in the PAX service will also load the cargo of the Tiger Express (TEX) service.
By transhipping this cargo in Colombo, Tailwind will offer a higher sailing frequency for cargo from Bangladesh plus another attractive port of destination in the Mediterranean region. To date, the TEX service, which is particularly attractive to customers in the textile industry, has set sail every 18 days in the direction of Europe with smaller vessels with capacities of roughly 1,000 TEU. In future, the TEX service will offer feeder sailings to Colombo fortnightly with the "Panda 002", an 803 TEU feeder ship. It will also be possible to discharge textile goods from Bangladesh that are bound for South-eastern Europe in Koper – a port offering particularly good connections.
"These adjustments to our sailing schedules reflect the experience we have gained as a young shipping company," says Christian Stangl, Managing Director of Tailwind Shipping Lines. "With them, Tailwind is sharpening its profile as a premium service provider on the Asia-Mediterranean route. In addition to non-food goods for Lidl, we will continue to focus on cargo from third-party customers. In doing so, we are meeting their needs for a higher sailing frequency. At the same time, we will continue to be reliable and punctual as well as to get the goods onto shelves quickly." Cargo from both Bangladesh and China will reach Europe within 19 days.
The five vessels in the PAX service between China and Europe will operate fortnightly, sailing from Qingdao in China via Ningbo and Shenzhen (Da Chan Bay), thereafter Colombo, then to Koper, Barcelona, Rotterdam and then back. As a result of the adjustment to the TEX service, it will be possible to sub-charter one ship that has been deployed there to date until further notice.
Overall, compared to what was planned in early 2023, the annual capacity of Tailwind's fleet has increased from 95,000 TEU to 108,000 TEU. "Thus, as a young shipping company, we are looking positively at next year and will continue to work hard to make our portfolio of offerings even more geared towards the needs of our customers," Stangl says in summary.