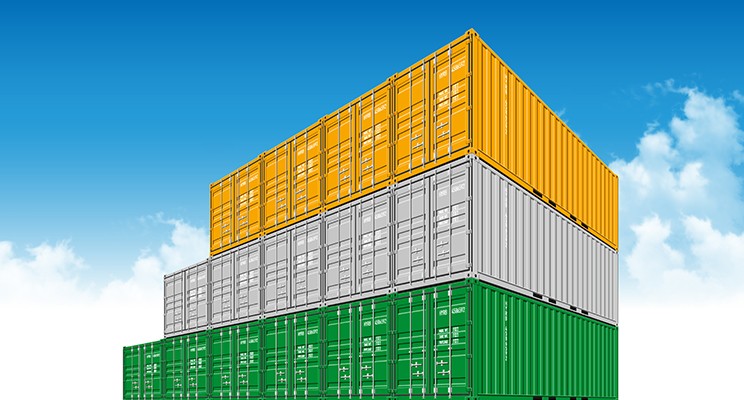 "Taking India Ahead: Building Resilient and Efficient Logistics Industry", Shashi Kiran Shetty

---
MUMBAI : India entered its 75th year of Independence on August 15, 2021. Over the years, we have accomplished several socioeconomic milestones to craft a robust, resilient and sustainable growth story. As we look ahead, there are opportunities in abundance, and we have the right resources to make the most out of it. We have a young and dynamic workforce, better access to capital, entrepreneurial culture and stable macroeconomic outlook bolstered by government policies supporting manufacturing and trade.
The logistics industry has always been a seminal driver in shaping the trajectory of growth. In ancient times, kingdoms flourished by establishing key maritime trade linkages, discovering new sea trade channels and establishing logistical links across empires. In modern times, the development and subsequent liberalisation of rail freight transport in Europe, fueled the growth in the continent. In recent times, China has vociferously demonstrated strong focus on logistics infrastructure. Be it the transcontinental railroad network establishing direct freight linkages with Europe, waterways or development of warehousing infrastructure and highways, China has provided the logistical platform to its manufacturing industries to build edifice of their growth. It's now time that India brings logistics in focus to drive manufacturing led growth in achieving the targeted 5 Trillion Dollar economy.
The pandemic disrupted the functional paradigms of global supply chains. Big-ticket corporate players are now realising the need to diversify their supply chains from China to stable market geographies. I believe this is a unique opportunity for India to reassert its position as a key player in the global supply chain link. A young talent pool of qualified workforces will be the key differentiator in promoting India as a global manufacturing and supply chain hub. A strong logistics industry can help realise this goal of shifting global manufacturing bases to India.
We need to place priority focus on fast-pacing the roll-out of infra initiatives like the Dedicated Freight Corridor (DFC) and Delhi-Mumbai Industrial Corridor (DMIC). This will enable speedy transportation of cargo containers along newly built trunk routes. Achieving scale and outreach across under-penetrated markets in Tier II cities is key to leveraging their untapped demand potential. Further, northeastern states can witness unprecedented growth, if logistics infrastructure such as rail and warehousing are facilitated well by the government.
Industry 4.0 has prompted industry players to redesign their supply chain frameworks. Changing business models and rising customer expectations are forcing supply chains to become more precise and granular. Digital integration will help remove siloes within supply chains and lay the foundation for an intelligence-driven supply chain management system. It is important that we make best use of available technology and build a digitally enabled logistics ecosystem in the country that offers the resilience required to take India ahead.
The inception of Allcargo Logistics in the post-liberalisation economic reforms and modernisation era of India is a story of hope, growth and momentum. We represent the hopes, ambitions and the zeal of a young and dynamic India that aspires to become a dominant player in a changing world order. And now we are focused on driving digitisation of supply chains across all segments. Allcargo reiterates a firm resolve to contribute towards making India a global economic powerhouse.

Source : Author ,Mr Shashi Kiran Shetty ,Chairman, Allcargo Logistics; Chairman, ECU Worldwide; Chairman Gati and Chairman, NITIE
---