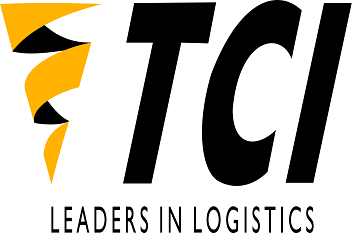 TCI enables mission critical Vaccine & Oxygen Logistics across India
GURUGRAM : With large parts of the country facing oxygen scarcity in this pandemic, logistics and distribution remain one of the major bottlenecks besides production. Transport Corporation of India (TCI) said that it has stepped in to address the shortage of this critical resource through its technology-driven and safety-focused mission-critical logistics.
This year since March, TCI has handled around 10,000 tonnes of liquid medical oxygen (LMO) from the source to its destination with total visibility following all safety guidelines.
Given the hazardous nature of the chemical, movement of LMO is done in customized vehicles with an oxygen bullet/capsule on it, equipped to store liquefied gases at very low temperatures – as low as -183 degrees Celsius – hence accommodating more oxygen. These vehicles have been running round-the-clock during this crisis and some of these vehicles have been airlifted too.
TCI has mobilized its vast network to facilitate the supply of oxygen to meet the need of various hospitals and healthcare centres across the nation that are facing life and death requirements. It is also delivering vaccines through a national cold chain network and other essentials to support India's emergency response efforts.
The company further said, it has reached out to businesses and enabled the movement of oxygen cylinders and concentrators – medical devices that generate medical-grade oxygen from ambient air by passing it through a series of filters. To ease the supply constraints, TCI Yodhas have been on the ground supporting the drivers who remain a critical link in the entire supply chain.
"We are grateful to the entire transport community, especially the drivers and mechanics, who have kept the wheels rolling in our collective effort to strengthen logistics to deliver essential critical care supplies where it is needed, on time. Oxygen & Vaccines Delivered!" the company said
Source : IIFL Securities