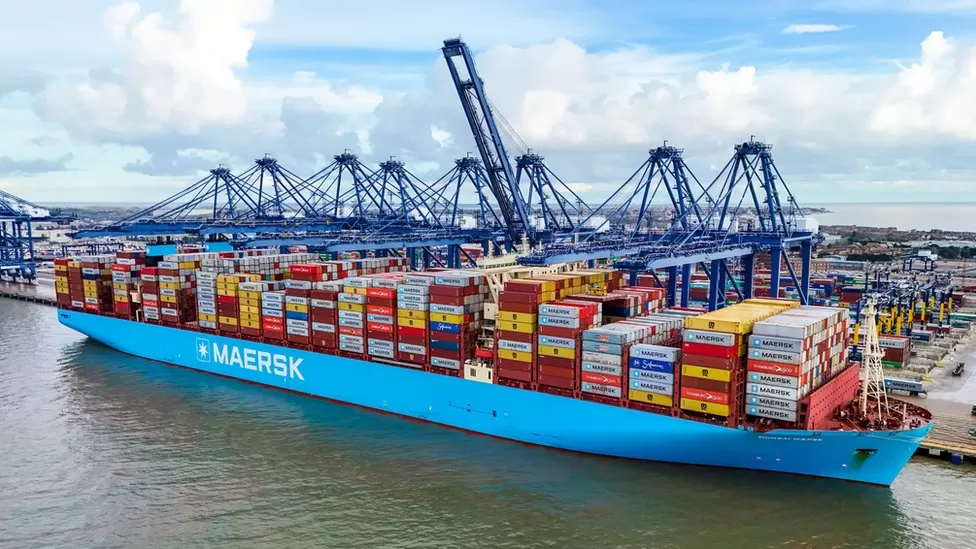 The Port of Felixstowe hosted its deepest container ship
FELIXSTOWE : A container ship has set a new record for the deepest draft, or maximum depth of a vessel, to call at the Port of Felixstowe. The Mumbai Maersk entered the port on 11 November, with a draft of 16.8m (55.12 ft). Upon its departure 24 hours later, the draft had increased to 17m. The record was set just four weeks after the port announced the completion of a £130m project to deepen the approaches.
The ship, which has a capacity of 20,568 TEU (20 ft (6m) equivalent units), arrived in Felixstowe from Bremerhaven, Germany, and departed for Tanjung Pelepas in Malaysia recently.
The depth of the approach channel was increased from 14.5m (47.6 ft) to 16m (52.5 ft), while berths eight and nine were increased from 16m (52.5 ft) to 18m (59 ft) deep.
Robert Ashton, Chief Operating Officer at the port, said: "The deeper channel provides a level of access matched nowhere else in the country."
Sarah West, Chief Executive of Harwich Haven Authority, which has responsibility for the main approach channel, said the project was a "significant technical challenge".
"We were delighted with the outcome and are hugely encouraged to see that it is already paying dividends," she continued.
"Harwich Haven and the Port of Felixstowe are the main gateway for UK containerised trade and by working together, we will ensure we continue to offer the right facilities and highest levels of service to our mutual customers."