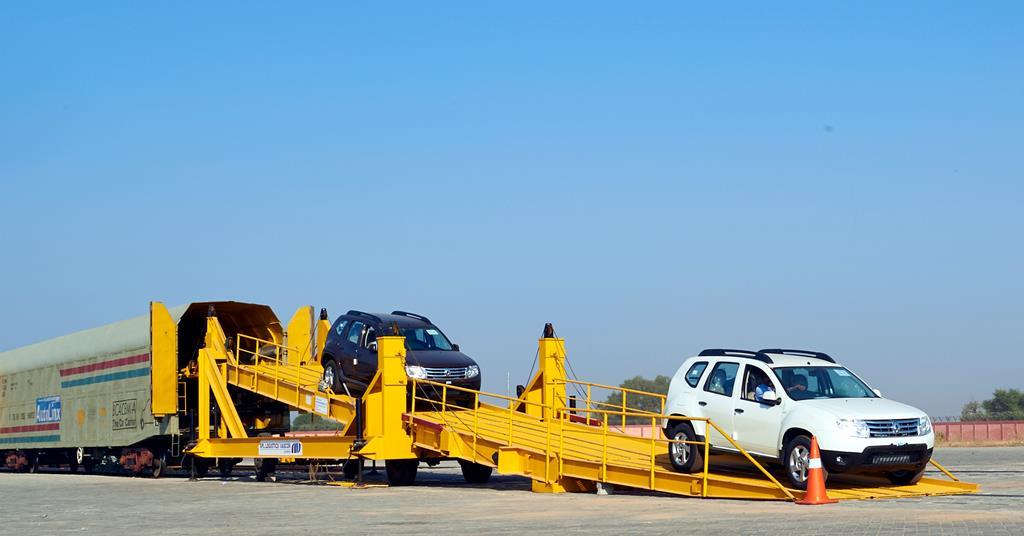 Top car makers like Maruti & Hyundai bet on rail freight to get emission levels on track
NEW DELHI : As the world of mobility makes a beeline towards a greener tomorrow, rail freight is gradually catching up as one of the preferred modes of transportation. Maruti Suzuki and Hyundai are among the top market players that have been actively using railways for dispatches of cars. Both these companies, have seen more than 5-fold jump in their exports through Railway.
Maruti Suzuki has dispatched over 14.9 lakh vehicles using the rail mode till FY 2022-23, cumulatively averting 6700 MT of carbon emissions. From a modest 65,700 units in FY 2015, to a total of 335,245 units in FY 2023, it is a five-fold jump in 8 years. Notably, in FY2023, the company dispatched over 100,000 units more than FY2022, registering an increase of nearly 43 percent in dispatches using the rail mode.
| | | |
| --- | --- | --- |
| Year | No. of dispatches | Share of vehicles dispatched through rail mode |
| FY 2018-19 | 1.55 lakh | 8% |
| FY 2019-20 | 1.78 lakh | 12% |
| FY 2020-21 | 1.88 lakh | 13% |
| FY 2021-22 | 2.33 lakh | 15% |
| FY 2022-23 | 3.35 lakh | 18% |
Number of vehicles dispatched by Maruti Suzuki India through railways.
Rahul Bharti, Executive Officer, Corporate Affairs, Maruti Suzuki India pointed out, "Maruti Suzuki has been making sustained efforts to increase its share of dispatches via the rail mode, which we believe is a far more efficient and optimal approach as compared to transport of cars via road. It helps to avoid congestion on roads, save fuel, and bring down overall carbon emissions. Going ahead, we aim to systematically increase dispatches by around 100,000 units annually in the coming years."
Not only within the country, Hyundai has even started exporting to Nepal via rail transport. Almost 23 percent of the total dispatches by Hyundai is via rail transport. Tarun Garg, COO, Hyundai Motor India said that "At Hyundai Motor India, our 'Customer First' approach makes us transcend all barriers to relentlessly deliver maximum satisfaction to our esteemed customers. To optimise modal share for the movement of Hyundai vehicles from our plant in Sriperumbudur to Hyundai Dealers across the country, we utilise Indian Railway's extensive rail-network and customized rolling stock. We transport around 23 percent of our vehicles via rail mode."
Rail is the least emissions-intensive mode of passenger transport and more than fifth of the vehicles produced in the country get transported via rail traffic now. As per International Energy Agency (IEA), in general, rail transports around 7% of global passenger-km and 6% of tonne-km but accounts for only around 1% of transport emissions.