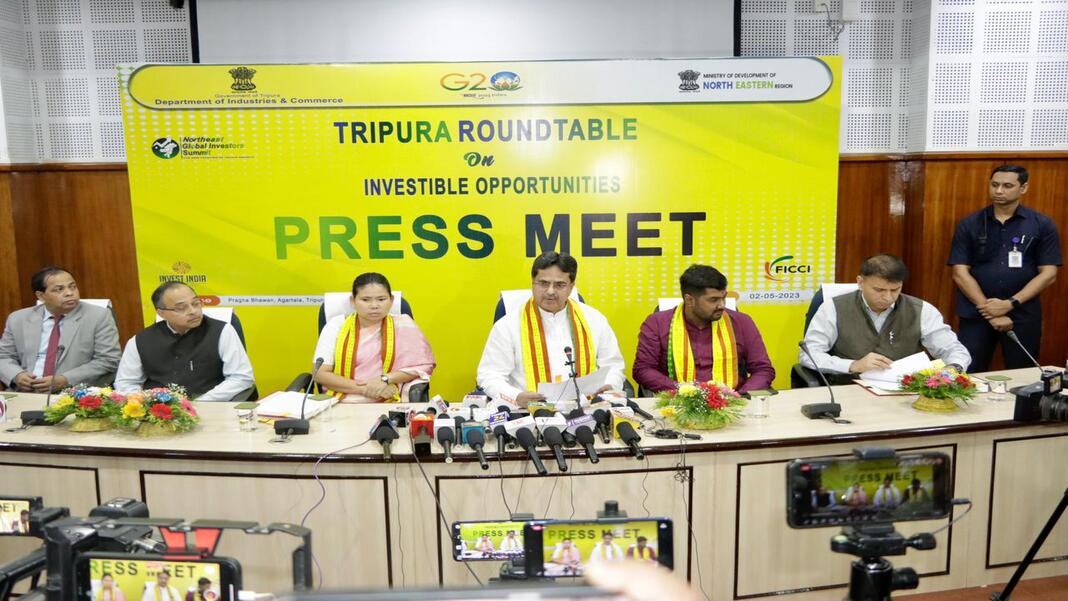 Tripura Govt signed MoUs worth Rs 312.38 crore
GUWAHATI : Tripura Government on Tuesday signed eight Memorandum of Understandings (MoUs) with investment proposals of Rs 312.38 crore. These investments are proposed in rubber, bamboo, agriculture and health services in the state.
The MoUs were signed after a state level investment round table meeting chaired by Chief Minister Shri Manik Saha.
The Chief Minister later said that during the one-day investors' meet over 140 investors and industrialists from across the country participated.
Saha said that the state government is providing investment subsidy, 15 per cent procurement subsidy, industrial promotions subsidy, power subsidy, partial reimbursement of interest on term loans, one time full reimbursement of standard certificate charges or fees, employment cost subsidy, export promotion subsidy, state promotion subsidy on secondary raw materials at 50 per cent among different benefits to attract industry and businesses in Tripura.
The one-day roundtable investment meet is part of the Northeast Global Investors Summit to be held in New Delhi in August-September this year to attract investment in the northeast region.