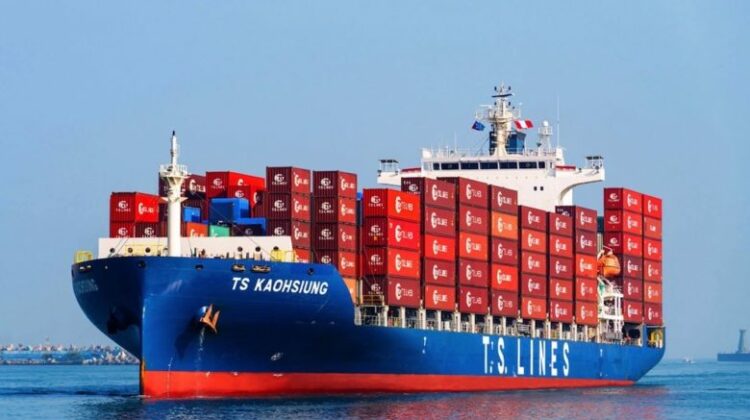 TS Lines to fit scrubbers on more ships
TAIPEI: Τaiwanese intra-Asia carrier TS Lines will step up scrubber installation on its ships, as the price spread between high-sulphur fuel oil (HSFO) and low-sulphur fuel oil (LSFO) widens amid surging oil prices.
Last year, the price spread ranged from US$240 to US$264 per tonne, more than doubling from the spread of US$112 per tonne in 2021 and rocketing from US$92 per tonne in 2020, when the International Maritime Organisation's global sulphur cap kicked in.
The situation was exacerbated by Russia's invasion of Ukraine, causing oil prices to move up.
Scrubber-installed container ships were able to slash their daily operating costs by US$7,200 to US$26,400.
TS Lines has scrubbers installed on 18 of its ships and will do the same for another 11 vessels, after taking delivery of the newly built 1,100 TEU TS Mawei from Fujian Mawei Shipbuilding. The ship will be deployed to a Japan-Taiwan-Hong Kong service.
The Taiwanese company estimates that having used scrubbers for over two years, TS Lines has recouped the installation costs after 1.5 to 2.5 years.
"Scrubber-fitted newbuildings need no retrofitting and thus, the installation costs can be recouped after just a year," said a TS Lines representative.
A 14,000 TEU ship burns around 110 tonnes of fuel oil a day and with scrubbers, and the price spread of US$240 per tonne between HSFO and LSFO last year, such a ship could save US$26,400 a day.
A smaller ship burns around 30 tonnes of fuel oil a day, and with the same price spread, could save US$7,200 a day.
In early 2020, at the height of scrubber installations, the installation costs were around US$10 million per ship, but prices have since halved.