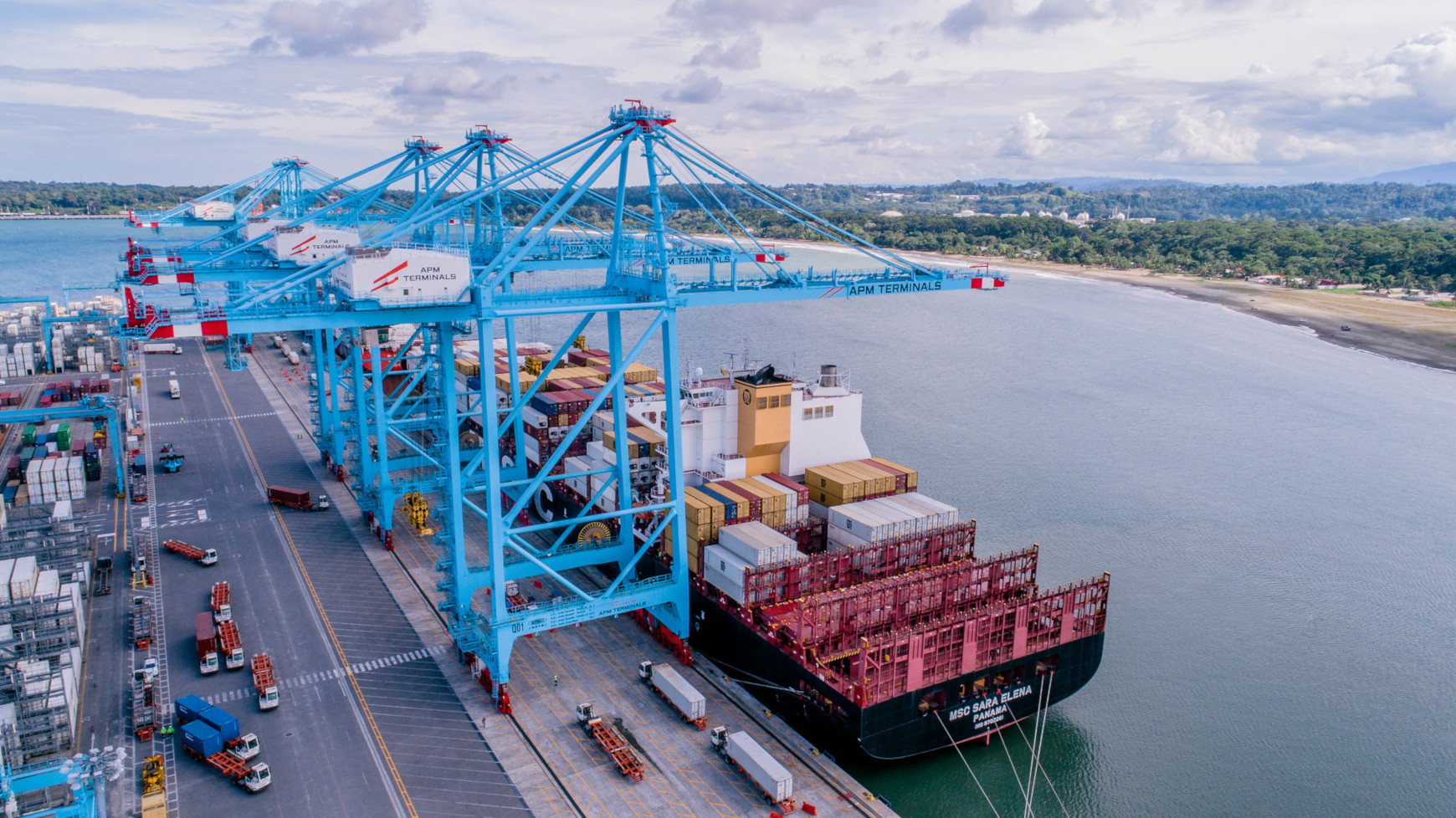 Two new shipping services calling at Moín Container Terminal in May
COSTA RICA : Costa Rica welcomed two new shipping services at the Moín Container Terminal (TCM) in May.
More specifically, the first call of the Venezuela Line (VEL) service operated by the ZIM shipping line called the TCM on 17 May and the South Atlantic Express (SAE) service, operated by shipping line, Sealand on 1 May.
The SAE service will have the following rotation,
Manzanillo (Panama) – Puerto Moin (Costa Rica) – Puerto Cortes (Honduras) – Puerto Barrios (Guatemala) – Port Everglades (Florida) – Wilmington (North Carolina) – Norfolk (Virginia) – Philadelphia (Pennsylvania) in its northern rotation.
For its north to south rotation, it will cover the ports of,
Norfolk – Philadelphia – Wilmington – Savannah (Georgia) – Port Everglades – Santo Tomas De Castilla (Guatemala) – Puerto Cortes – Manzanillo – Puerto Moín.
The VEL Service will call Kingston (Jamaica) – La Guaira (Venezuela) – Puerto Cabello (Venezuela) – Moín (Costa Rica) – Kingston (Jamaica).
According to APM Terminals, the new SAE service will provide Costa Rican exporters with a faster connection from Costa Rica to Honduras and Guatemala.
In addition, it also offers a direct call to port Everglades with just six days transit time.