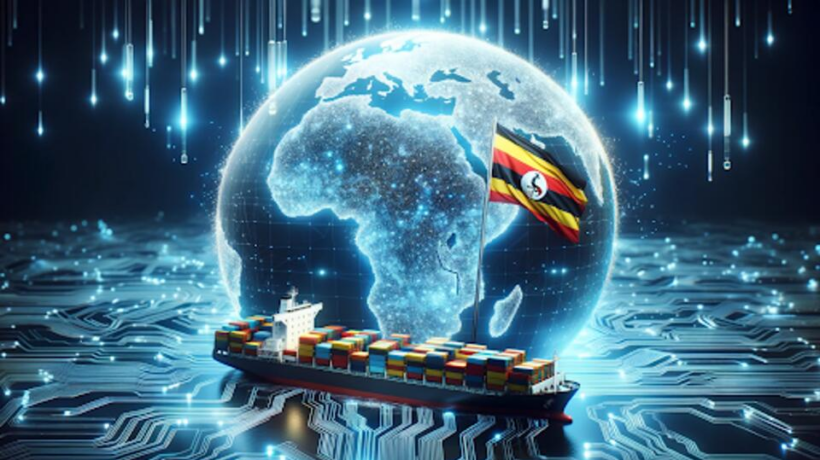 Uganda's bold digital leap : Integrating blockchain into international trade
KAMPALA : The world of international trade is undergoing a seismic shift, and Uganda is setting itself up to be at the forefront of this change. In a bid to supercharge its trade ecosystem and position itself as a modern player in the global market, Uganda, through the Presidential Advisory Committee on Exports and Industrial Development (PACEID), has partnered with the TA-CargoX Consortium. This alliance is more than just a partnership—it's a statement of intent.
Blockchain: More Than Just a Buzzword
At the heart of this collaboration is the establishment of the TradeXchange Platform, a blockchain-driven marvel. Blockchain, often associated with cryptocurrencies, has broader applications, and Uganda is tapping into its full potential for trade facilitation. The decentralized nature of this technology promises a unified platform that bridges the historical gaps between various stakeholders—from the hardworking farmers in the fields to the decision-makers in governmental offices.
But what does this actually mean for the Ugandan trader or farmer? In essence, increased trust, reduced chances of fraud, enhanced transparency, and most importantly, smoother trade processes.
Aligning with the Best
Uganda's ambition doesn't stop at just implementing new technology. With the TA-CargoX solution, the nation aims to align its trade practices with the high standards set by global trade giants. This strategic alignment with globally renowned trade entities ensures that Uganda is not just playing in the big leagues but is geared to be a formidable contender.
Odrek Rwabwogo, Chairman of PACEID, encapsulates the nation's ambition, emphasizing the monumental task of achieving a whopping USD 6 billion in exports over the next five years. But with an agile digital foundation, this target seems more achievable than ever.
Learning from Global Pioneers
CargoX, a pivotal player in this alliance, isn't stepping into uncharted waters. Their commendable transformation of Egypt's trade facilitation through the NAFEZA platform stands as a testament to the transformative power of blockchain in trade. If past success is any indication of future performance, Uganda is on track for a trade renaissance.
Merging Global Expertise with Local Insight
This partnership is a fusion of global technological prowess and rich local knowledge. While CargoX offers its expansive global expertise, Technology Associates (TA) complements with its deep understanding of the regional landscape. Such a harmonious blend ensures that the resultant TradeXchange platform will be both globally competitive and locally relevant.
In the ever-evolving landscape of international trade, Uganda's strategic alliance with the TA-CargoX consortium isn't just a step forward—it's a quantum leap. This partnership is a clear indication of Uganda's commitment to innovation, growth, and global relevance. As the nation embarks on this ambitious journey, the world watches, anticipating the rise of a new trade powerhouse.