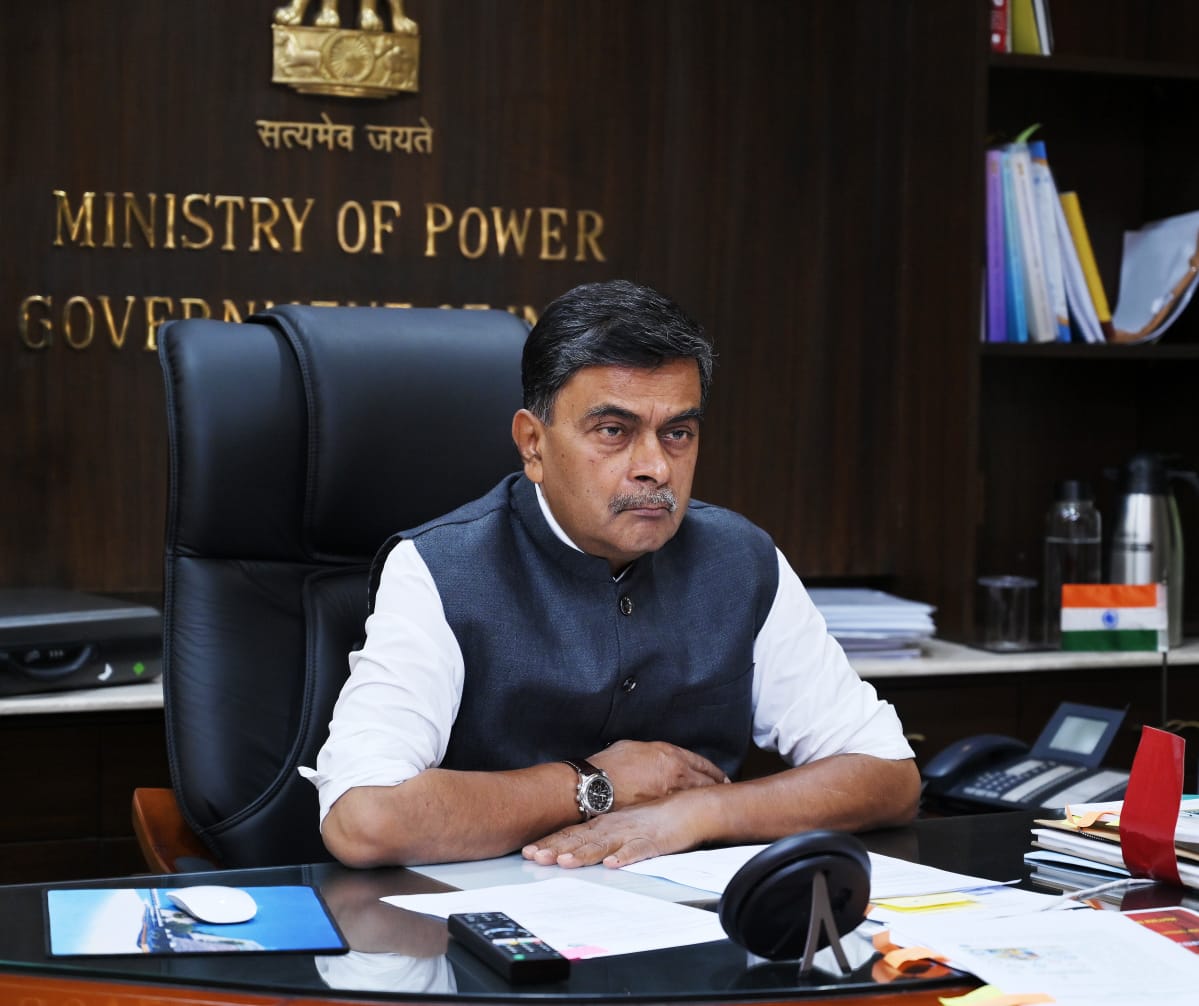 Under PM's Gati Shakti Master Plan, 27,000 circuit kilometers of transmission lines to be added at an investment of Rs. 75,000 crores by 2024-25: Shri R. K. Singh
NEW DELHI : Under Prime Minister's 'Gati Shakti Master Plan', the power transmission network is planned to be expanded from 4,25,500 circuit kilometer (existing as on 31.05.2020) to 4,54,200 circuit kilometer (ckm) by 2024-25 resulting in addition of nearly 28,700 ckm. This addition has been proposed in the Inter State Transmission system (ISTS) network at 220kV and above voltage level.
Based on the detailed survey, length of some transmission lines has undergone changes. Some of the transmission system are likely to be completed beyond 2024-25. Also, some new transmission projects have been considered. Hence, against the planned transmission lines addition of 28700 ckm, the transmission network to be added by 2024-25 is about 27,000 ckm. The estimated cost of these projects is around Rs. 75,000 crores. Since, these are Inter-State Transmission projects and not confined to a particular State/UT and State/UT-wise cost is not feasible to be determined.
Summary of Capacity Addition under PM GatiShakti National Master Plan is at Annexure.
India has a robust National Grid which facilitates seamless power transfer from the resource rich areas to major load centres of the country with reliability & security. Power can be transferred from surplus regions/States to deficit regions/States. The capacity of National Grid is being expanded on a continuous basis to commensurate with the growth in electricity generation and electricity demand. As on 28-02-2023, Indian Transmission network includes 4,68,977 ckm of transmission lines (220kV and above voltage level) and 11,58,875 MVA of the transformation capacity in substations (220kV and above voltage level). The inter-regional capacity of the National Grid is 1,12,250 MW.
The country has adequate transmission capacity. Power cuts are sometimes reported due to constraints in the State line transmission network and distribution networks or financial constraints with some Distribution Companies.
The proposed Transmission projects under PM Gati Shakti National Master Plan is expected to further facilitate evacuation of power from generation projects with improved reliability of Power System Network in the country.
This information was given by the Union Minister of Power Sh. R.K. Singh in the Lok Sabha.