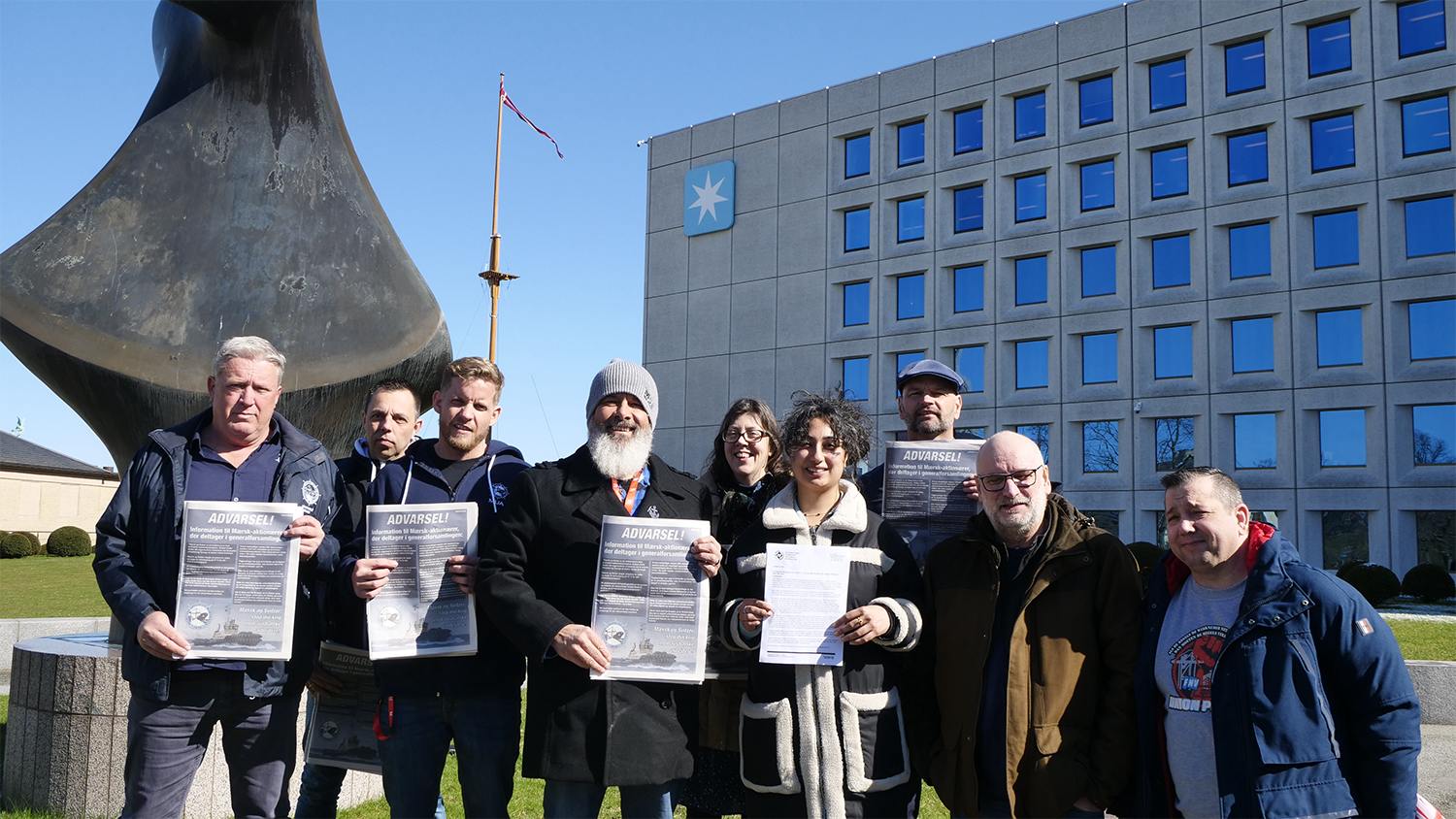 Unions grill Maersk over labour violations at Copenhagen AGM
COPENHAGEN : Trade unions representing employees of the world's largest listed shipping company are in Copenhagen today to take their labour message direct to Maersk headquarters as the company records a record $29 billion profit.
Unions from as far afield as the Netherlands, the United States and Australia will give their review of the Maersk Group's performance on key labour issues in the past 12 months across the company's operations, including:
Nine Maersk workers and contractors were killed at work in 2022
Maersk's tug division Svitzer attempting to cut workers' pay by 47% in Australia
Svitzer is also undermining wages and conditions in Argentina via subcontracting
Maersk is breaking its own values by refusing to collectively bargain with unions
Maersk reduced use of the word 'union' from its Annual Report in 2023
Researchers recently found Maersk pays a much lower rate of tax than workers do
"By refusing to collectively bargain with unions, Maersk is breaking its own values which commits the company to upholding this important human and labour right," said Jacqueline Smith, Maritime Coordinator for the International Transport Workers' Federation (ITF). The ITF is a federation of transport workers' unions representing Maersk employees and contractors who are seafarers, dockers, tug and towage, and logistics workers.
A.P. Møller-Maersk CEO Vincent Clerc addressed the grievances during the AGM broadcast. Clerc characterised Svitzer's entry into the Argentine market as generating healthy competition, said Svitzer's four-year good faith negotiations in Australia were ongoing, and that he disagreed with the statement that Maersk was unwilling to enter negotiations with unions in the Netherlands.
"We remain concerned that Maersk allows country managers like those running Svitzer Australia and Svitzer Argentina, to make a mockery of Maersk's values. You can't have one set of values for when you're marketing a brand as progressive on labour and climate change in Europe, and another set of values for how you really treat your workers on the other side of the world. Customers, just like unions, expect consistency across the global business."
The company's annual general meeting is remote-only this year, with the explanation given that the $40 billion company was unable to organise an in-person meeting amidst its internal restructuring. As a consequence, unions are being invited by Maersk management to hand over their concerns in writing to the company, rather than speak to their labour statement, as happened in previous years