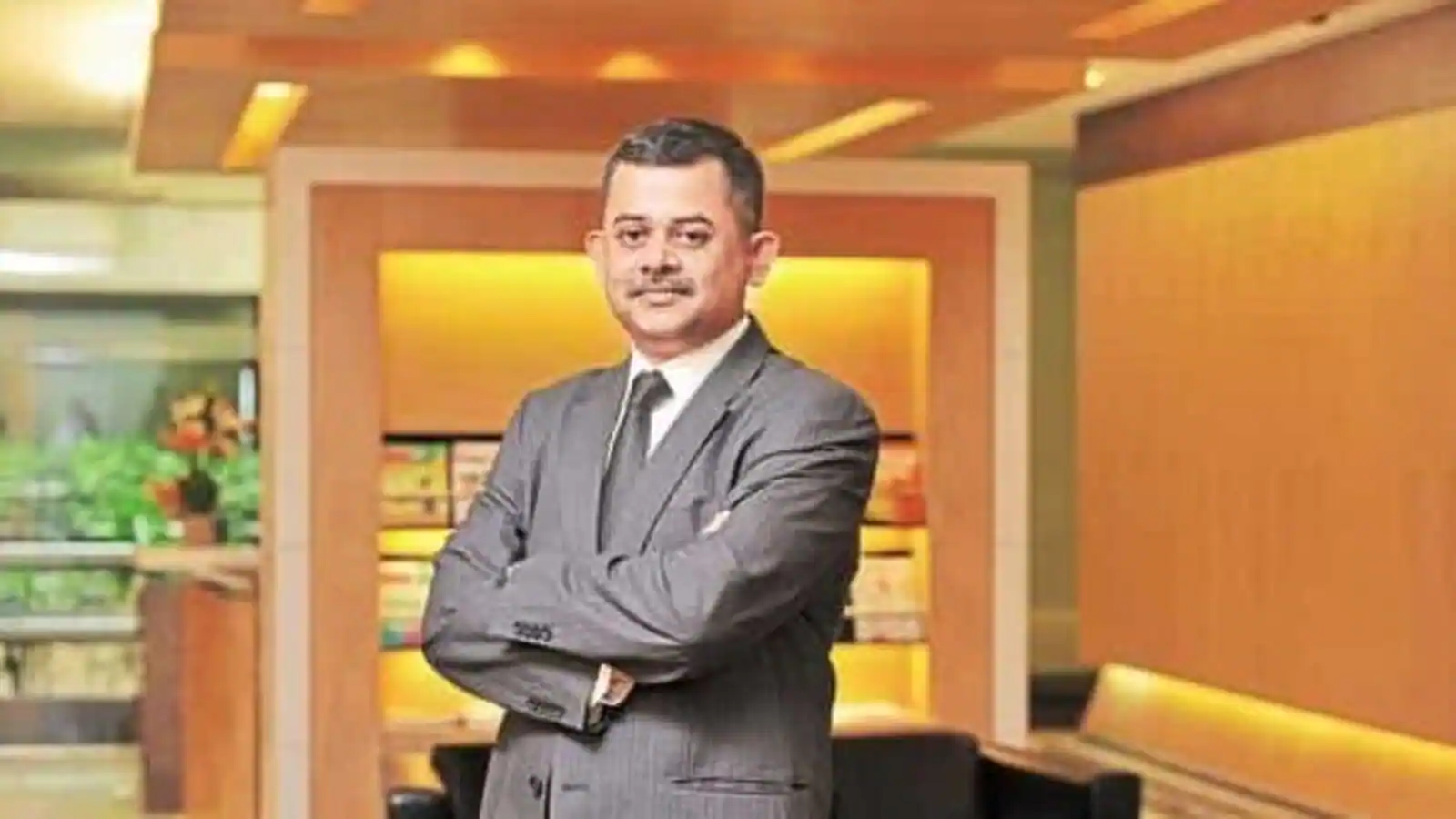 US economy may slow down by mid next year and that will hurt the global gross domestic product (GDP): Economist on US risks
NEW DELHI : The US economy may slow down by mid next year and that will hurt the global gross domestic product (GDP), a top economist has said. In an exclusive conversation with NDTV, Mr. Neelkanth Mishra, who is the Chief Economist for Axis Bank and the part-time chairperson of the Unique Identification Authority of India, said China will grow slowly but won't collapse, while the US is likely to see problems in the next 12-18 months.
"China will grow slowly. It is a tightly controlled model, everything is state owned, state controlled and further intensified. Instead of people's expectation of growing at 5 per cent, China will grow at 2 per cent. But it is not going to collapse. The problem in the next 12-18 months is going to be the US," Mr Mishra told NDTV. The US election which is coming up makes the issue even more interesting, he added.
"Everyone thought there will be recession this year, there was no recession. Now suddenly people have gone to the other extreme of euphoria, that is soft landing, that they will be able to bring down inflation without causing a recession. But this was achieved by a significant expansion in fiscal deficit. What happens is say in a year when your fiscal deficit was supposed to be 5 per cent, you have 8-9 per cent fiscal deficit. That 3-4 per cent expansion is extra spending, so it supports the economy," Mr Mishra said.
"If next year they keep it at 8-9 per cent, there is no further stimulus. There are many fault lines in the US economy, real estate, commercial real estate, a lot of loans haven't rolled over. If you take a fresh mortgage in the US today, the rate will be 7.9 per cent. The average effective rate is 3.6 per cent because everyone takes fixed rate mortgages in the US. The impact of the rate increase hasn't even shown up. When that starts happen in mid next year, that's what we need to be worried about," the top economist said.
"If India grows at 10 per cent nominal, we are going to add to 40 basis points to the global economy. That is a large part of the global GDP, but not enough to move the global GDP. But if the US slows down sharply, the whole world economy will slow down," he said.
India Impact
Asked about how this could impact India, Mr Mishra said the effects could be felt through four pathways. Services growth, which is already slow, would get slower.
"If the US sees a recession. Our IT services industry and our business services exports could be hit. Services exports make up 10% of India's exports. If they fall a lot, we could lose 1% of GDP growth," he said.
The second pathway is the impact on goods exports. The economist said goods demand will fall. "It is already low in China, Europe and Japan and was above trend in the US. This could affect India's goods exports," he warned.
The bigger risk, he said, is dumping of products in India. Mr Mishra pointed out that If India remains the only country where demand is resilient, every manufacturer would like to sell here. This would adversely affect Indian manufacturers.
The fourth problem is that a US recession would affect the yield on its government bond.
"Cost of capital would go up for the other economies. Good borrowers in India, like famed steel companies, would get dollar loans easily earlier. But such loans have not been available for the past 6-8 months. This would bring about a lot of volatility in financial markets like bond markets and equity markets," he said.
Preparing The Country
"Price of crude oil has already started falling in the past two-three days because people have started fearing a recession. If the US goes into a recession in May-June next year, oil prices will come down. On the other hand, if oil prices rise, it will have a negative impact on the Indian economy," he added.
On the steps India can take to tackle all of this, Mr Mishra said the focus should be on macroeconomic stability, as opposed to risk-taking, to be able to deal with the waves of turbulence. "Macroeconomic stability gives you growth for a longer term," he asserted.
State Vs Centre
Asked about Morgan Stanley's report stating that if India gets a stable government after 2024, the stock market will rise by 10% and could fall by 20-60% if that does not happen, the economist said this is a very wrong way of thinking.
"The impact of the central government on the economy comes in the medium term. It can be seen in a big way, but in 3-5 years. State governments have a bigger role to play in the near-term economic momentum – whether investments are being done by foreign and private companies – and this will not change," Mr Mishra said.
He pointed out that the fertility rate is falling in India and the net savings are increasing."This is being seen in the increased investment in equity markets – 30-35 billion dollars are being invested each year. A change in government will not affect this. Housing construction is behind this current strength in India's economy, and this will not change either. Nobody will stop building their house if the government changes. According to me, this kind of sensationalist forecast is totally wrong," he said.
What The Middle Class Should Do On whether he has any advice for the middle class, Mr Mishra said, "The next year or year-and-a-half will be very turbulent for the global economy. If we are lucky, that is. If not, it could extend to five years. I would advise precaution. Looking at the Indian economy in the next 5-7 years, I don't see too much of a cause for worry. Its trajectory looks good for now."