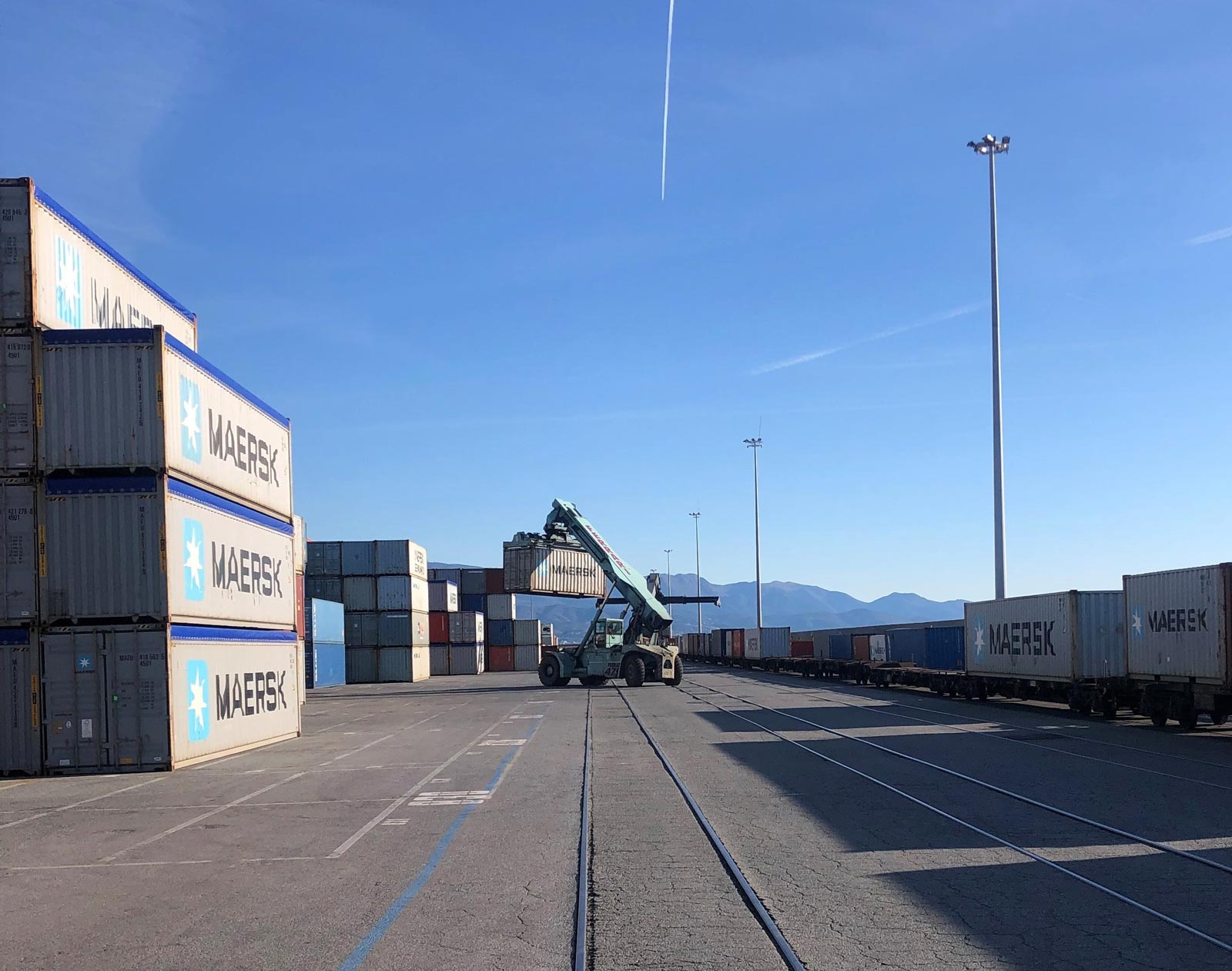 Vado-Verona Porta Nuova rail connection launched : APM Terminals
VERONA (ITALY) : A new rail connection between the container and reefer terminals in Vado Ligure and Verona Porta Nuova inland port has been established. The twice weekly service is managed by Maersk Italia and operated by Logtainer connect.
The Vado Ligure port system includes the Vado Gateway deep-sea Container Terminal, and the adjacent Reefer Terminal, and is the largest hub in the Mediterranean for fruit logistics.
With the addition of this new rail connection, there are now five connections between Vado Ligure and destinations including Porta Nuova, Milan, Padua, Rubiera and Piacenza. Together they offer approximately 12-14 weekly trains that can be increased to meet customer demand.
"We are happy to announce this new rail connection with Verona Porta Nuova, an additional important service we can offer to logistics operators," comments Paolo Cornetto – CEO of Vado Gateway and Reefer Terminal.
"Thanks to this new connection, Vado Gateway has strengthened its offer of rail services to the most important logistics centers in Northern Italy," continues Cornetto "We are proud to be among the main port infrastructures in the country when it comes to the use of rail transport. In the future we should also be able to leverage the railway system being built by the Port System Authority of the Western Ligurian Sea. This infrastructure is key to us reaching a 40% intermodality quota, a key operational requirement for the new container Terminal."