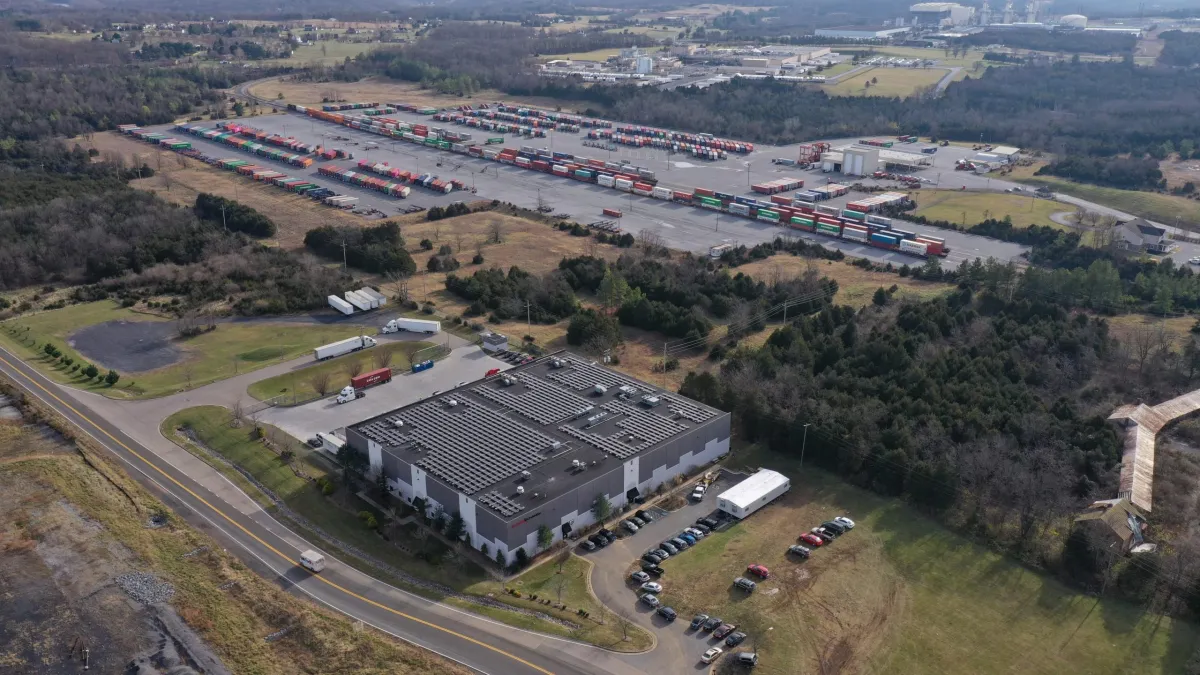 Virginia Inland Port gets all operational power needs from clean-energy resources
VIRGINIA : Virginia Inland Port (VIP), an intermodal container transfer facility in Front Royal, Virginia (Warren County) owned by the Virginia Port Authority, is fulfilling all of its operational electricity needs from clean-energy resources, in line with the Port of Virginia's goal of lowering emissions and being carbon-neutral by 2040.
The inland port is powered by Rappahannock Electric Cooperative, and under a new deal, the cooperative will provide clean electricity to VIP from Virginia-based solar installations. The clean energy began flowing on 1 January making the inland port the first of the Virginia port's six general cargo terminals to use entirely renewable energy for its operations.
"We have a clearly-stated goal of getting away from fossil fuel use and this is another important step forward," stated Stephen A. Edwards, CEO and Executive Director of the Virginia Port Authority (VPA).
The transition to renewable energy is part of VIP's overall development and upgrading. Work on a US$15 million capacity upgrade that will increase capacity and efficiency begins this year. When the construction is finished, the terminal will stop employing straddle carriers and instead use rubber-tire gantry cranes to transfer containers from railcars to trucks.
Port of Virginia already uses renewable energy to power some of its cargo operations at its terminals in Norfolk Harbor. By 2024, the US port will have met all of its energy demands at its maritime terminals using renewable resources, significantly ahead of the initial "SCOPE 2" date of 2032 (Scope 2 emissions are indirect greenhouse gas emissions associated with the purchase of electricity, steam, heat, or cooling).
"Nearly six years ago, we began to electrify our operation, audit carbon emissions, replace ageing equipment with greener machines and make greater use of technology," noted Stephen A. Edwards, CEO and executive director of the Virginia Port Authority (VPA).
He added, "As a result, more than one-third of the equipment we use on terminals today is electric and our use of technology is driving efficiency."