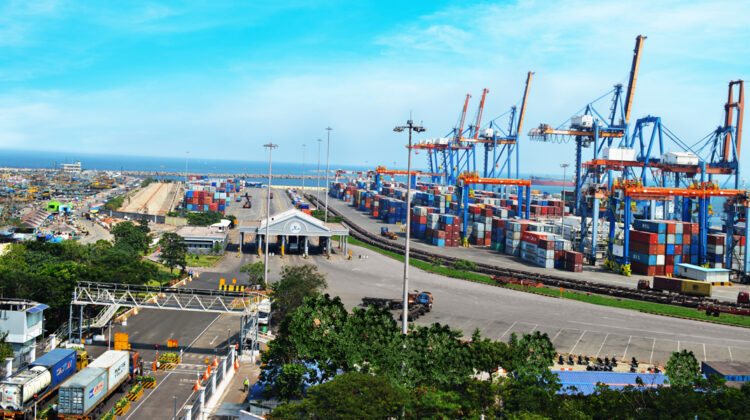 Visakha Container Terminal to complete expansion project & more than double capacity this year
To handle the envisaged container traffic, J. M. Baxi Group's Visakha Container Terminal (VCT) at Visakhapatnam Port is moving at a greater pace to complete the expansion project of the terminal, it has stressed in a recent communiqué.
The first phase of 100 m berth should be ready by the end of February 2021, the second phase in May 2021, followed by the completion of expansion by October 2021. Post-expansion, the 0.6 million TEUs capacity terminal will have capacity of 1.3 million TEUs where the next generation of ships with 12,000-14,000 TEUs capacity will be able to call, the communiqué highlighted.
With the trade returning to normalcy, the terminal's laden volumes are increasing, as also the parcel size.
Remarkable 2020
It said that the year 2020 has been remarkable for VCT in certain aspects – highest monthly throughput achieved that crossed over 46,000 TEUs twice in the months of June and September; highest reefer volume handled of over 3,400 TEUs in June; and rail bound traffic that moved as high as 60 rakes and volumes crossing the 9,100 TEU mark.
Besides, the communiqué pointed out that few feathers were added to the cap of VCT – MSC introduced its own tonnage in July, that plies between Visakhapatnam and Colombo connecting the Mediterranean, Europe, US and Africa. Similarly, International Cargo Terminals (ICT), under the aegis of J. M. Baxi, has deployed own rakes on the East Coast of India connecting the terminal and its hinterland. The first ICT rake moved from VCT on July 24, 2020.
Operational performance has been consistent at the terminal with improved vessel turnaround time at an average of 21 hours per vessel. The truck turnaround time has dropped below 40 minutes, thus showing greater efficiency in performance. Ship and crane productivity has also showcased growth by 10% and 5%, respectively. The highest parcel size was handled on the vessel Varada, 3,658 TEUs in May 2020, surpassing the November 2019 volume of 3,457 TEUs. The terminal also handled the highest reefer volume till date on a single vessel – TRF Kaya: 469 TEUs in October 2020, the communiqué emphasised.