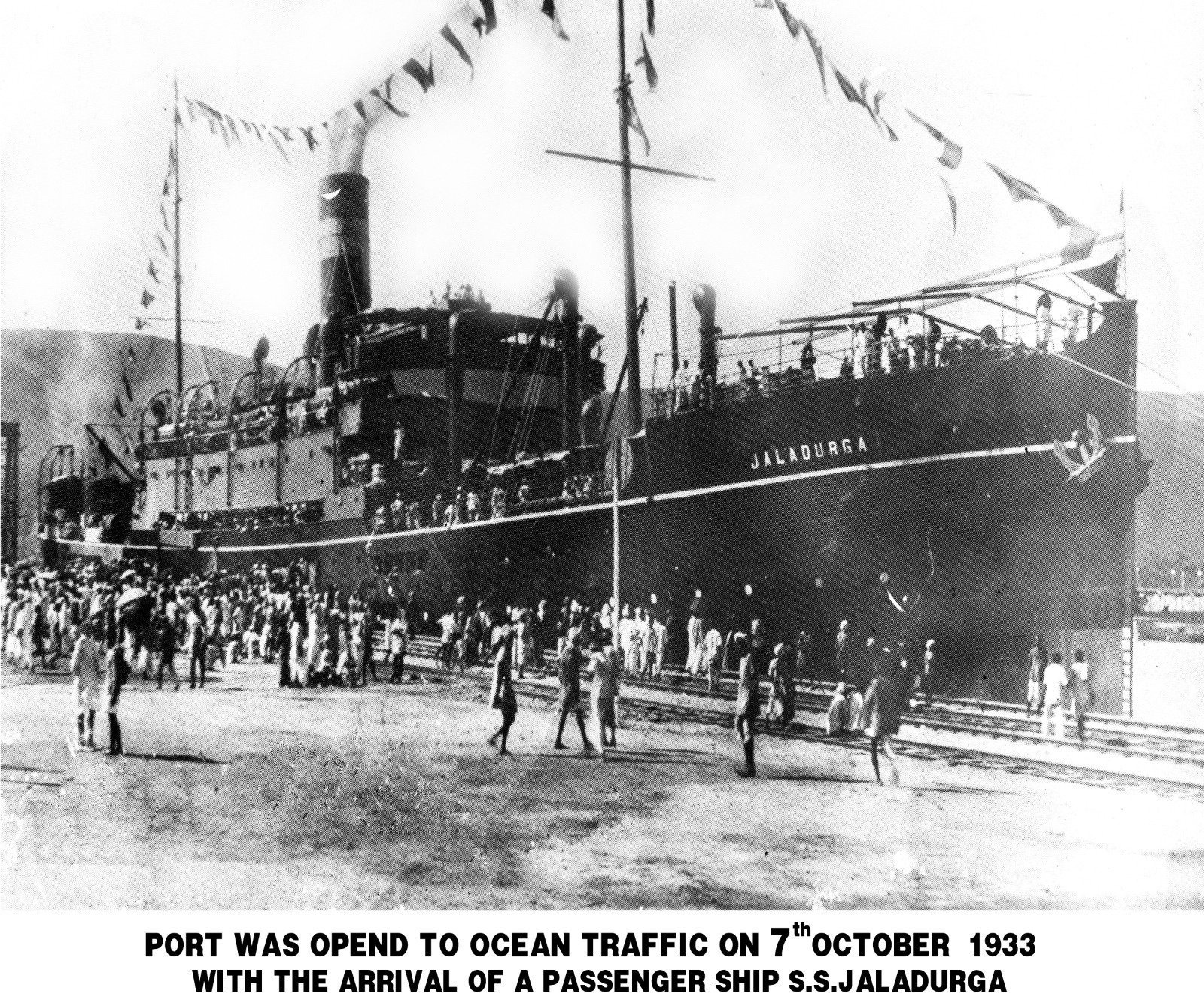 Visakhapatnam Port Authority celebrating 90th Formation Day today
VISAKHAPATNAM : Visakhapatnam Port Authority is pleased to inform that the port is celebrating 90th formation day. Chairman, Visakhapatnam Port Authority Dr. M. Angamuthu, IAS congractulate all the Officers/Employees, Trade and Citizens of VPA for their contribution in successful running of the Port.Let's recapculate the journey of the port.
The actual construction of the port commenced in 1927 and the Port was opened to ocean traffic on 7th October, 1933 with the arrival of a passenger ship S.S.JALADURGA of Scindia Steam Navigation Company.  The Port was formally inaugurated by His Excellency Lord Willingdon, the then Viceroy and Governor General of India on 19th December 1933.
Mr. W.C. Ash and Mr.O.B. Rattenbery were the engineers who played prominent role in construction this beautiful harbour.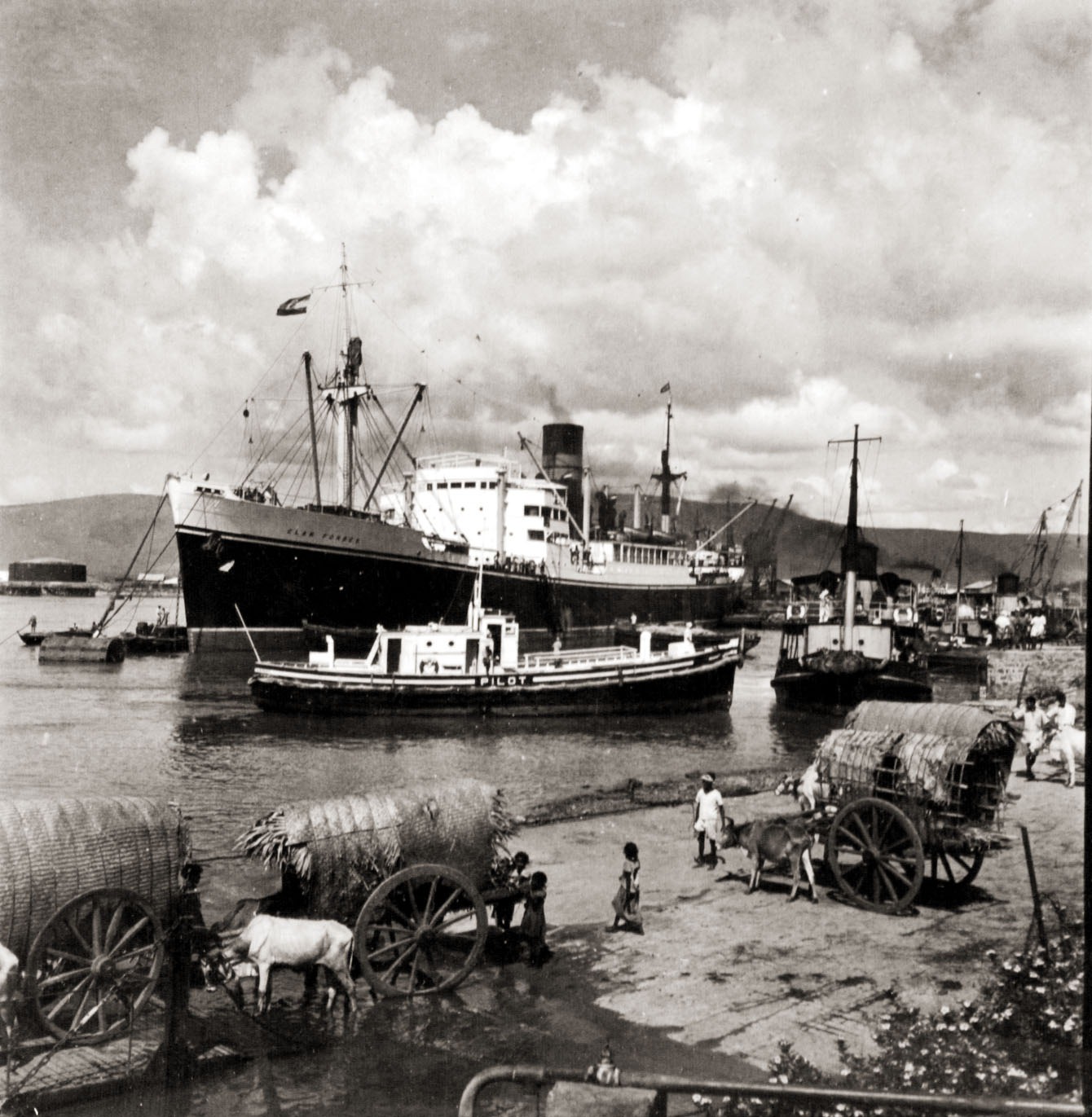 The Visakhapatnam Port has a vast hinterland and is surrounded by many major industries such as M/s. RINL, SAIL, NTPC, NALCO, NMDC, MMTC, Hindustan Shipyard, Coromandel Fertilizers, RCL, HPCL etc., within the vicinity of Port.The port has been serving the major sectors; steel, power, mining, petroleum, fertilizer besides container segment and significantly contributing to the Economy for over 10 decades.
Port has achieved self-sufficiency in generating the required energy by commission 10 MW utility scale Solar Photovoltaic Power Plant with power generation of about 178 lakh units per annum.Installed 190 KW Solar Power Plant on rooftop space of Golden Jubilee Hospital and other operational buildings. Another 20 MW Solar Power generation is planned in FY2023-24.
Modernization and up gradation of fishing Harbour at Visakhapatnam port is being taken up Pradhan Mantri Matsya Sampada Yojana (PMMSY) with an investment of Rs. 150 Cr and the works are in progress, excepted completion by Nov'24.
Visakha Container Terminal (VCT) with quay length of 845 meters & natural depth of 16 m is an ideal gateway for container traffic from states of AP, Telangana, Chhattisgarh, Odisha, Maharashtra, Jharkhand, Madhya Pradesh & West Bengal. The container terminal in VPA has shown impressive performance with 38% growth. 3.4 Lakh TEU in FY23-24 V 2.48 Lakh TEU in last FY.Two new container liners – PA Maritime & SITC have started their operations from this terminal
VCT is gradually evolving as a regional transhipment hub in the Bay of Bengal with containers from Kolkata, Haldia, Paradip, Kakinada, Chittagong and Yangon getting transhipped here.
Vizag International Cruise Terminal was functional; ithas a promising potential for developing cruise tourism. Ministry of Tourism, Govt., of AP developing tourism with water sports. Buddhisttourist circuit linking Sri Lanka, Taiwan is promising future.
The port has shown a significant improvement in its KPI's. Cargo volumes up by 3%, TRT improved by 17%, Pre-berthing detention reduced by 67%, OSBD improved by 15% and Idle time at berth reduced by 4%.
The port is creating facilties for improving logistic efficiency. Truck parking Terminal with World class facilities to park 666made operational.
A covered storage shed to hold 84,000 tonnes of bulk cargo operational. Another storage shed with a capacity to hold 1 lakh tonnes will be ready by 1st week of Nov '23.
The port is mechasnizing its activities. VPA has awarded mechanization of three (EQ7,WQ 7&8 ) under PPP with an investment of Rs. 655 Crores. Two more PPP projects with an investment of Rs. 600 Crores shall be awarded by Dec'23.
VPA is Entering MoU with M/s HPCL,VIZAG for Green hydrogen plant at VPA with an estimated cost of Rs. 800 Crs. And CNG Bunkering Station with M/s IOC.
Additional Oil Jetty OR-3 along with OR-1 & OR-2 at an estimated cost Rs.168.00 crores with an added capacity of 5.25 MTPA is being developed on EPC mode by Port shall be completed by October, 2024.
VPA has Developed greenery with 5.7 Lakhs plants in 655 acres of land and already 6000 plants planted in FY2023-24.
VPA has developed shelter belt plantation in 80 hectares and another 12,500 plants in FY2023-24. VPA is operating a 20 KLD Effluent Treatment Plant at Admin Building, 25 KLD operational at Golden jubilee Port Hospital and another 4 Effluent Treatment plants in port operating buildings.
With all these developmental activities, Smart, Sustainable infrastructure developments, the port is striving towards land lord port by 2030.