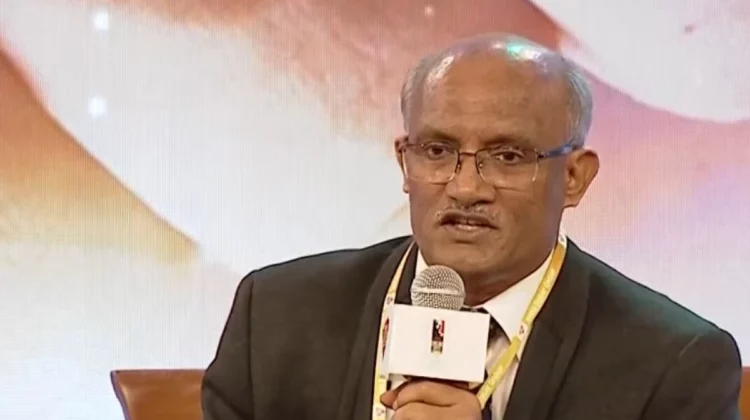 Adani Vizhinjam Port to be fully operational by December 2024 : CEO Rajesh Jha
THIRUVANANTHAPURAM : Vizhinjam Port will be made fully operational by December 2024, promised Rajesh Jha, CEO of Adani Vizhinjam Port Company in a press conference on Thursday. The first phase of construction will be completed in May. The operation will start on a trial basis from then. The commission will follow soon and then it won't take long for cargo ships to reach Vizhinjam port.
Once the port becomes operational, Vizhinjam will be crowned as India's only port capable of anchoring even the world's largest cargo ship. With the co development of the state and mostly the capital city will see an upward surge. The capacity of the port will be 1.5 million TEU in the first phase. The cap increased by 2.5 million TEUs in the second phase and 3 million TEUs in the third phase.
There will be 32 cranes in the first phase for cargo movement. This includes eight shore cranes and 24-yard cranes. The first cargo vessel ship that arrived on Thursday had a shore crane and 2- yard cranes.
Vizhinjam will function primarily as a transhipment port. 90 per cent of the containers arriving in motherships will be transshipped to smaller ships and delivered to their destination. The remaining 10 per cent will be sent by road and rail. Domestic containers will also reach Vizhinjam in the future. With this, it is almost clear that Vizhinjam will not be a threat to Colombo, Dubai and Singapore ports
Once the port becomes operational, 650 people will be directly employed and 5,000 people will also be benefitted. A detailed plan for the railway to the port has been completed and the same was submitted for environmental clearance by the Government. The construction of the 1.75 km road to the port will be completed next year.