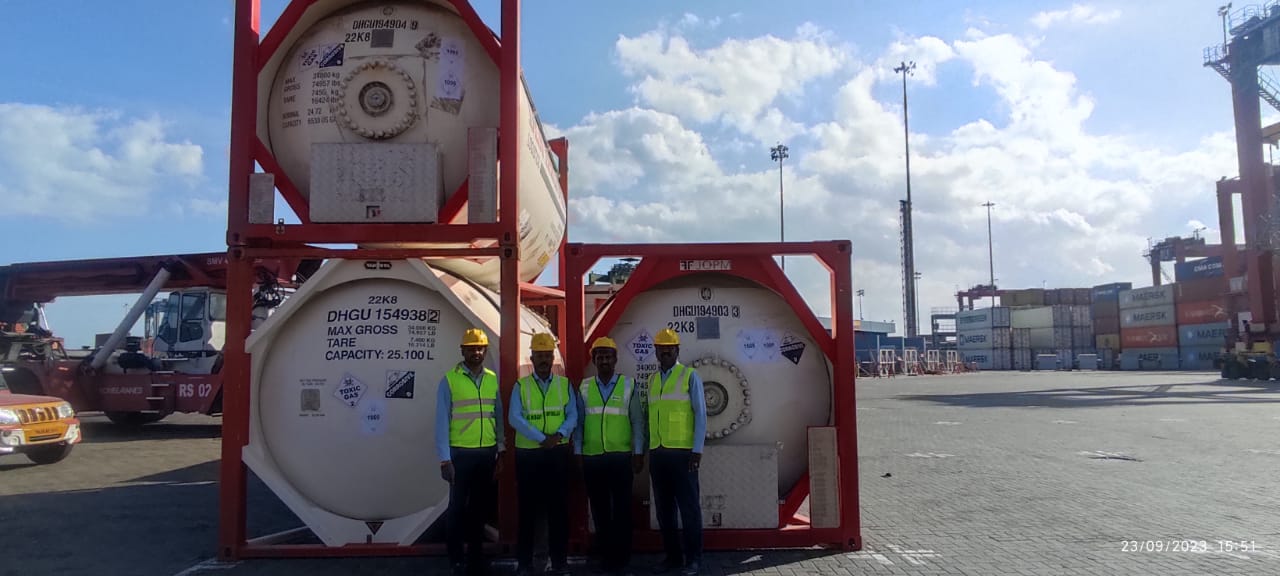 VOC Port in Tamil Nadu creates history with India's first Green Ammonia import, to promote 'Fuel Of Future'
TUTICORIN : The V O Chidambaranar (VOC) Port, located in Tamil Nadu has made history by becoming the first port in India to handle green ammonia.
V O Chidambaranar Port Authority, a state-owned entity responsible for operating the port at Thoothukudi in Tamil Nadu.
Three 20-inch tank containers filled with this environmentally friendly fuel arrived at the port from the Port of Damietta in Egypt. The shipment was intended for Tuticorin Alkali Chemicals and Fertilisers Ltd.
Officials at VOC Port have expressed their satisfaction with this milestone, as it demonstrates their commitment to embracing eco-friendly alternatives in the energy and transportation sectors. The port is actively taking steps to promote sustainable practices.
VOC Port is one of the twelve ports owned by the Union government. It plays a significant role in facilitating trade and commerce in the region, and its adoption of green ammonia further solidifies its position as a forward-thinking and environmentally conscious port.
The import of green ammonia at VOC Port is a crucial step towards reducing the carbon footprint of shipping and transportation in the region. It aligns with the global shift towards sustainable energy sources and supports India's pledge to reduce greenhouse gas emissions as part of its climate action goals.
"Today, we are not just unloading containers and other cargo, but also unloading a sustainable future for our planet. VOC Port is proud to be at the forefront of environmental innovation by handling imported green ammonia. This reflects our dedication to cleaner energy solutions and commitment to protecting our environment," said the official.
This momentous event signals a new era in sustainable transportation and energy solutions. It showcases the Port's unwavering commitment to environmental responsibility and its role in embracing green initiatives. The handling of green ammonia is not only a milestone for VOC Port but also a giant leap towards a cleaner and more sustainable world, added the official.
VOC Port is embarking on a project to create a green hydrogen ecosystem for industries and establish itself as India's hub for exporting and bunkering green hydrogen.
The V O C Port, along with Deendayal Port in Kandla, Gujarat, has been identified by the Ministry of Ports, Shipping, and Waterways as one of the two major ports in the country to house green hydrogen and green ammonia plants.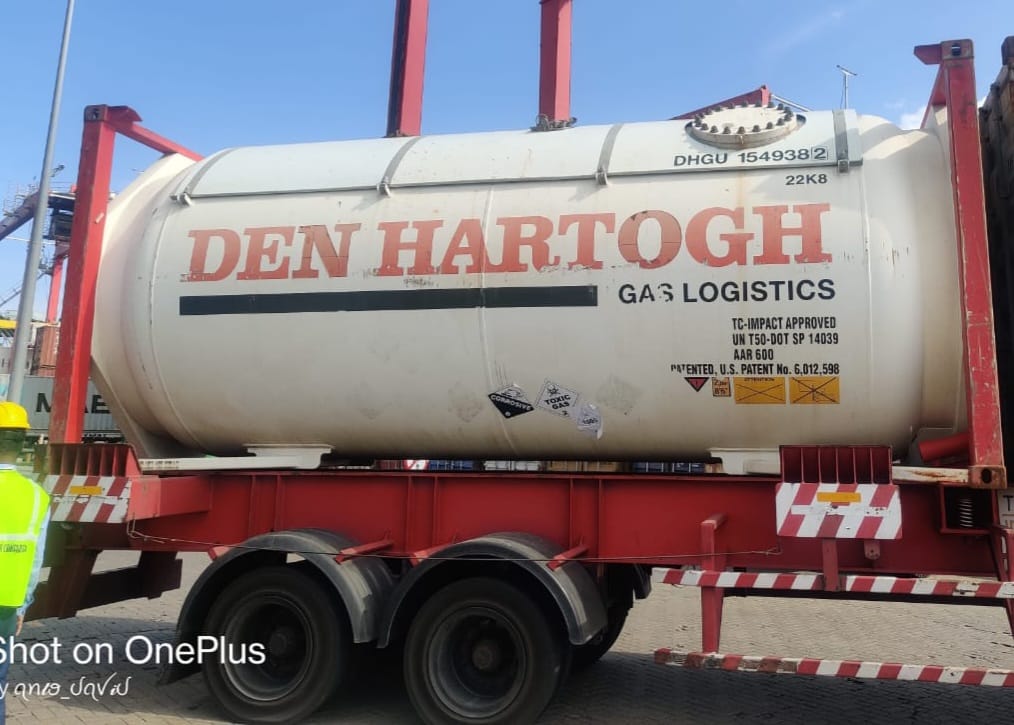 Green ammonia
Green ammonia, often referred to as the 'fuel of the future,' has gained recognition as a cleaner and greener alternative to traditional fossil fuels.
The production process involves harnessing renewable energy sources like wind and solar power to generate hydrogen, which is then combined with nitrogen to create ammonia. This innovative approach significantly reduces greenhouse gas emissions compared to conventional ammonia production methods.
Green Ammonia is a versatile fuel that can be utilised in various applications, such as clean energy for ships, power generation, and even as a fertiliser. Its potential to reduce carbon emissions and mitigate climate change has made it a focal point for governments and industries worldwide.