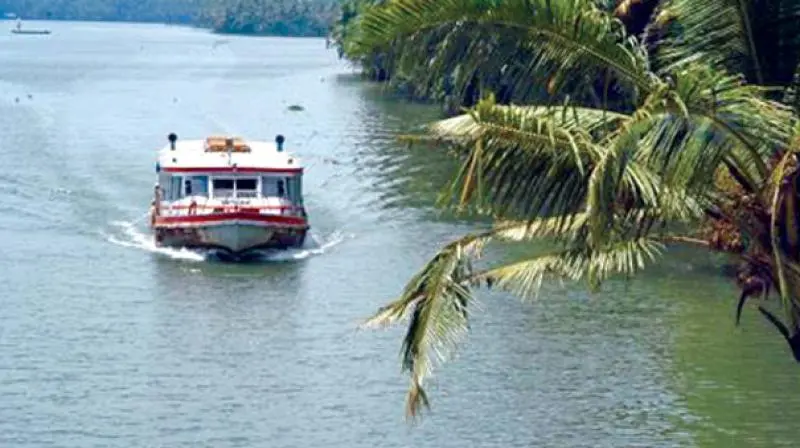 Work of National Waterway-5 in Odisha is under way : Tukuni Sahu
BHUBANESWAR : Shri Tukuni Sahu, the Transport Minister told the state assembly that first phase and second phase work of National Waterway-5 on the Mahanadi is underway. Development work of the first phase has been started, while preliminary work of the second phase is underway.
According to the National Waterways Act, Sahu said, two national waterways (NW) using the river Mahanadi have been announced. These are NW-5 and NW-64.
NW-5's first phase of 201 km connects Jokadia and Pankapal (Kalinganagar) to Dhamra and Paradip via Mangalgadi. Its second phase of 131-km connects Jokadia/Pankapal with the coal-rich Talcher area. While NW-64 will start from Sambalpur to Paradip.
The Inland Waterways Authority of India has invited expression of interest (EOI) for development and management of some portions of the two national waterways, said the minister in her reply.
There was a target to complete the NW-5 by 2017, but it could not be completed. This important project links Kalinganagar industrial area and coal mines in Talcher to Paradip and Dhamra ports.
She stated that presently no national waterway is operating in the state.
The minister also told the state assembly that the state has two minor functional seaports at Gopalpur in Ganjam district and Dhamra in Bhadrak district. Work was underway for two minor seaports at Subarnarekha mouth and Astaranga, she added.
The state has taken necessary steps for setting up of minor seaports at Balasore district's Bichitrapur, Bahabalpur, Chandipur and Inchudi, Bhadrak district's Jatadhar mouth, Puri district's Astaranga and Baliharachandi and Ganjam district's Palur and Bahuda river mouth.
A riverine port will also come up at Akhadasali village on the bank of the river Mahanadi under Mahakalpada in Kendrapada district. The state government is taking up development works of the minor ports in public private partnership (PPP) mode. The state is providing land on lease for the establishment of the ports.