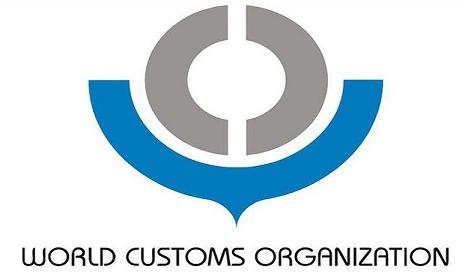 World Customs Organization dedicates 2021 to bolstering Recovery, Renewal & Resilience for a sustainable supply chain
Earlier this week, the Secretary-General of the World Customs Organization (WCO), Dr Kunio Mikuriya, announced that this year's International Customs Day (ICD), which is marked annually on January 26, will be celebrated under the slogan: "Customs bolstering Recovery, Renewal and Resilience for a sustainable supply chain". The global Customs community has been invited to implement the theme throughout this year and beyond.
As we all move resolutely towards a post-pandemic future in 2021, the Customs community, in collaboration with its partners and stakeholders, will be focusing on recovering from the pandemic and providing support to people and businesses by promoting Renewal efforts along the global supply chain. These efforts are geared towards building Resilience and seeking ways to drive the Recovery process through enhanced collaboration and embracing the digital transformation, along with other advanced technologies, to enable Renewal. This will all be achieved by putting "people" at the centre of change for a Resilient and sustainable supply chain, Dr Mikuriya stressed.
In practical terms, said a release, Customs is uniquely placed, given its pivotal role in keeping our borders safe, to contribute to a sustainable supply chain in the following ways:
H First, reinforcing collaboration to drive the Recovery process. The economic impact of the pandemic has been huge, leading to a considerable disruption of global supply chains. The recovery process cannot be undertaken in isolation, and the expertise of all border agencies and stakeholders will be a decisive factor. Customs will be called on to demonstrate its leadership during this process. The Covid-19 crisis has shown that much-needed coordinated border management is not only possible, but can operate efficiently and can be further institutionalised at both national and international level, including for facilitating the cross-border movement of vaccines. The robust implementation of the Revised Kyoto Convention and the SAFE Framework of Standards, such as the AEO standards and cooperation with other government agencies, is entirely relevant in this context. Given the dramatic increase in ecommerce observed during the Covid-19 period, it would be opportune for Members to implement the WCO Framework of Standards on Cross-Border ECommerce in order to address security and facilitation in the context of this emerging supply chain trend, in close collaboration with stakeholders.
H Second, embracing digital transformation and other advanced technologies to enable Renewal rather than revert back to the way things were before. The pandemic has shown the importance of major innovative and technological concepts that the WCO has been promoting for a number of years now. These include fully digital and paperless clearance of goods and persons, the Single Window and the use of technology in implementing effective controls and facilitating Customs processes while ensuring compliance with social distancing rules at borders. Building on the lessons learned, Customs administrations need to look at the way goods are cleared at borders from a fresh perspective. Non-intrusive inspection devices, blockchain technology, artificial intelligence, sensors and connected objects, and other technological advances offer tangible benefits in terms of collecting, combining, sharing and analysing data.
H Third, putting "people" at the centre of change for a Resilient and sustainable supply chain. Citizens around the globe have been forced to make drastic changes to their daily lives in adapting to the new reality. By the same token, Customs are being called on to rethink and adapt the way they operate, while improving the preparedness of their staff and stakeholders through awareness raising and capacity building towards the provision of a professional service and compliance with legislation. In particular, strengthening resilience requires sustained efforts on the part of Customs administrations in focusing their organisational approach on integrity, diversity and inclusiveness in close cooperation with their partners.
"As in previous years, I am fully confident that Customs administrations and the wider Customs community stand ready to actively promote their efforts and activities aimed at bolstering Recovery, Renewal and Resilience for a sustainable supply chain," said Dr Mikuriya.