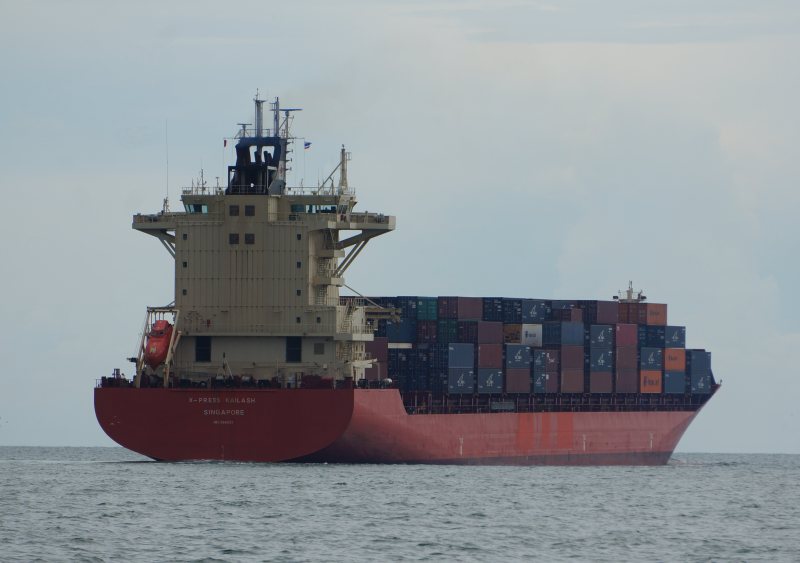 X-Press Feeders vessel loses power after engine room fire
SINGAPORE : One of X-Press Feeders' ships remains anchored off Karwar in India, after a fire broke out in its engine room around 1 pm (UK time) on 3 October.
The crew put out the fire on the 2,742 TEU X-Press Kailash, but power to the engine has yet to be restored. At the time, the 2008-built X-Press Kailash, technically managed by X-Press' subsidiary Eastaway Ship Management, had left India's Hazira port and was on its way to Colombo, Sri Lanka.
A spokesperson for X-Press told that auxiliary power has been restored to X-Press Kailash, but the main engine remains bereft of power.
He said, "Once the fire was reported, the master immediately initiated emergency firefighting procedures onboard with the release of carbon dioxide and boundary cooling by trained crew. The fire was extinguished shortly after, with no reports of any injuries or pollution. The incident was reported to MRCC Mumbai and the Indian Coastguard. All emergency systems are operational. Work continues on restoring power to the main engine, and Eastaway is looking at options to assist the vessel's crew."
Contrary to other media reports claiming that the crew had deserted the X-Press Kailash, the spokesperson said that at no time was the ship abandoned. An investigation has been launched into the cause of the fire.