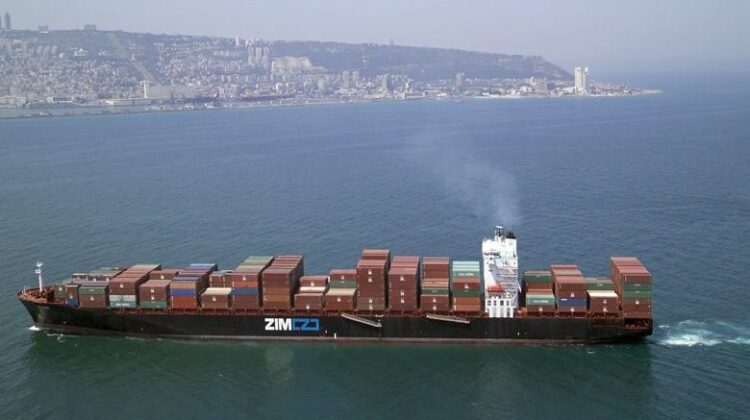 ZIM reports over US$2.2 billion loss in third quarter
HAIFA : Israeli container line ZIM has announced a net loss of US$2.27 billion in the third quarter of the year, while the company achieved a US$1.66 billion net income in the same period last year.
Similarly, adjusted earnings before interest, taxes, depreciation and amortization (EBITDA) of the company sank by 89% year-over-year to US$211 million, while ZIM's operating loss (EBIT) reached US$2.3 billion from US$1.5 billion operating profit in 2022 Q3.
Additionally, ZIM reported Q3 revenues of US$1.28 billion, translating to a year-over-year decrease of 61%. Moreover, the company saw its Q3 adjusted EBIT loss reaching US$213 million, compared to adjusted EBIT of US$1.5 billion in the third quarter of 2022.
On the other hand, the ocean carrier saw a slight growth in its box volumes, handling 867,000 TEUs in the third quarter of 2023. However, the average freight rate per TEU in this period was US$1,139, representing a year-over-year decrease of 66%.
"We are currently in a transition period, which we expect will extend into 2024, during which we should gradually see the benefits of the decisive actions we have taken to enhance ZIM's commercial and operational resilience," stated Eli Glickman, ZIM president and CEO.
He went on to add, "We embarked on a fleet renewal program, which included 46 newbuild container ships of which 28 are 'green' LNG vessels, and that along with the redelivery of older, more expensive and less efficient vessels, we expect will improve our cost structure and drive long-term profitable growth. Our cost per TEU is declining and we expect to further reduce our cost base, as our chartered newbuilds, including a total of 28 dual-fuel LNG container ships, are added to our fleet through 2023-2024."