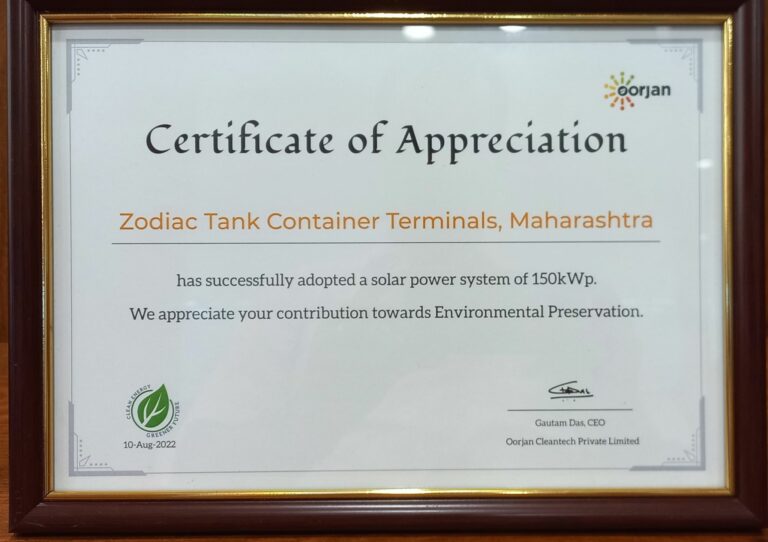 Zodiac Tank Container Terminals adopts environmentally friendly technologies
Towards our initiative to promote Clean & Green environment, Zodiac Tank Container Terminals has been at the forefront in adopting environmentally friendly technologies to safeguard nature, climate and communities.
During 2022, we successfully commissioned a 150kWp rooftop solar power generation plant at our Khalapur facility. This initiative is first of its kind in the ISO Tank Container and Road Tanker Cleaning & Repair facility in India.
Our facility is now fully operational and entirely run-on solar power.
This recognition by our partner OORJA SOLAR is a testimony towards our commitment to promote a cleaner environment and inspire communities to adopt similar methods.
Zodiac Tank Container Terminals is an ISO 14001:2015 certified company and promotes and imbibes best practices in the environment.