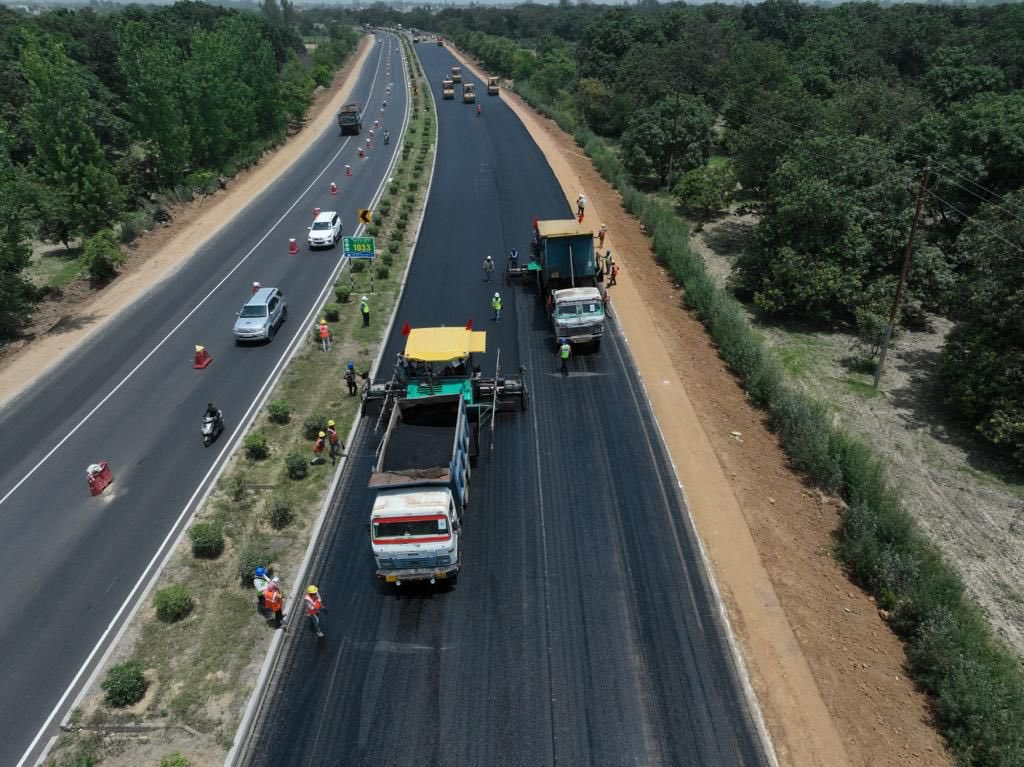 100 kms of expressway laid in 100 hours: NHAI achieves another world record
NEW DELHI : The National Highways Authority of India (NHAI) has added yet another feather to its illustrious cap by laying 100 kms of new expressway within 100 hours. The landmark was achieved during construction of the upcoming Ghaziabad-Aligarh Expressway in Uttar Pradesh. Union Minister Shri Nitin Gadkari made the announcement while sharing images of the new expressway under construction. The expressway is part of the National Highway 34 that will connect Ghaziabad and Aligarh through Bulandshahr.
Nitin Gadkari attended a programme at Bulandshahr through video conference on Friday to celebrate the landmark achievement. Congratulating the agency, Gadkari said, "This accomplishment highlights the dedication and ingenuity of India's road infrastructure industry." The expressway is being constructed in partnership with Larsen and Toubro and Cube Highways, an agency based in Singapore.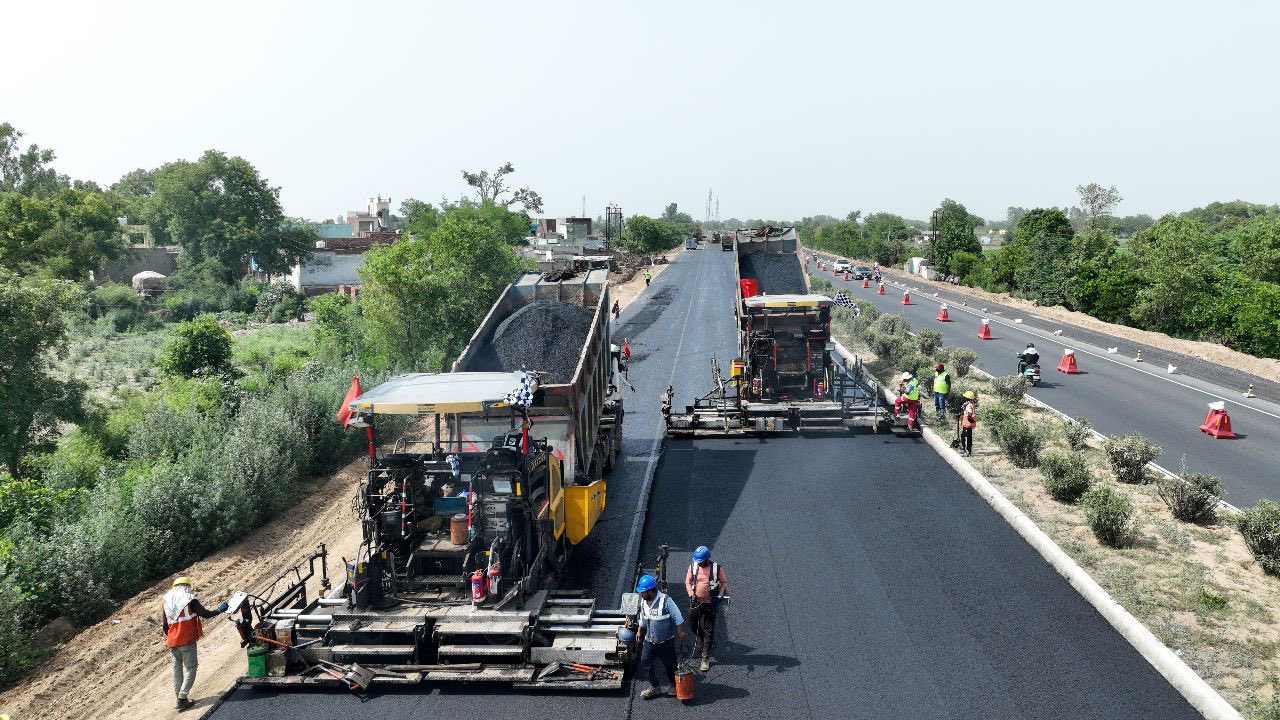 The expressway is being constructed using Cold Central Plant Recycling (CCPR) technology that has helped NHAI to reduce carbon emission. Gadkari said, "This innovative green technology involves utilising 90% of the milled material, which amounts to nearly 20 lakh square meters of road surface. Consequently, the consumption of virgin materials has been reduced to a mere 10%."
The Ghaziabad-Aligarh Expressway spans a total of 118 kms. Besides Ghaziabad and Aligarh, the expressway will also connect places like Dadri, Noida, Sikandrabad, Bulandhshahr and Khurja in Uttar Pradesh. "It serves as a critical trade route, facilitating the movement of goods and contributing to regional economic development by connecting industrial areas, agricultural regions, and educational institutions," Gadkari said in a tweet.
It took around 80,000 workers, 200 road rollers for the agency to achieve the feat in record time. The a six-lane expressway will cut down travel time between Ghaziabad and Aligarh considerably.
Creating record of laying new highways at fast pace is not new for the NHAI. In August last year, NHAI set the Guinness World Record by successfully constructing the 75 km continuous single bituminous concrete road between Amravati and Akola on NH-53 in a record time of 105 hours and 33 minutes.