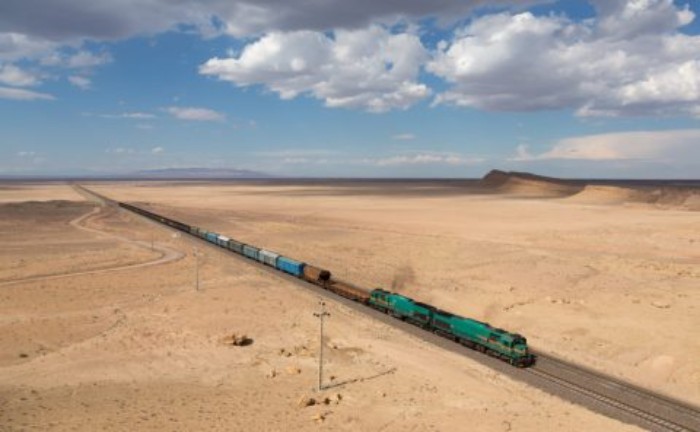 A missing link in India-Russia corridor
NEW DELHI : More than the boost it will give to bilateral trade and cooperation, an agreement on connectivity that Iran and Russia signed recently is expected to provide a shot in the arm for global trade. The two countries have agreed to collaborate in building the missing link – a 164-km stretch of railway line in northern Iran – of the International North-South Transport Corridor (INSTC), in which India has a stake. When ready, the INSTC will enable goods trade between St Petersburg in northeast Russia and India via Azerbaijan and Iran.
The 7,200-km-long, multi-modal corridor includes roads, railway lines and sea lanes. The INSTC was first conceived over two decades ago by India, Iran and Russia. Lack of funding, western sanctions on Iran, and raging conflicts in the Caucasus had, among other reasons, delayed completion of the connectivity project.
The INSTC has the potential to transform not only the individual economies of the three founding members but also of the dozen-plus nations that have signed onto it over the years. It envisages a shorter trade route between Russia and India. Trade via routes that are currently used to haul freight between the two counties take 30-45 days. The INSTC will shorten that time to just around 10 days, bringing down trade costs. It will boost trade between India and Western Europe, too. The INSTC will make use of Iran's India-built Chabahar deep-sea port, making that project more viable. In addition to trade time and costs, the INSTC will impact global geopolitics. It will reduce dependence on the maritime route via the Red Sea, over which the US wields control, and provide Russia and Iran some relief.
Work on the Rasht-Astara railway line is expected to be completed within three years. While there is much anticipation and excitement in the air, there are formidable challenges. Neither the Russian nor the Iranian economy is in good health. Both are struggling against western sanctions. The Russian economy is bleeding due to the war in Ukraine. Importantly, the INSTC has powerful opponents as it provides alternative trade routes to the US-controlled Red Sea route and the China-Pakistan Economic Corridor and Belt-and-Road Initiative routes. Much has been written about the competition between Chabahar and Gwadar ports. The INSTC extends this competition further. Recently, the foreign ministers of China, Pakistan and Afghanistan agreed to extend CPEC to Afghanistan. While INSTC will avoid the turmoil and instability in Afghanistan, China can be expected to throw a spanner in the works for the INSTC. India, Iran and Russia will need to close ranks to ensure INSTC's success.