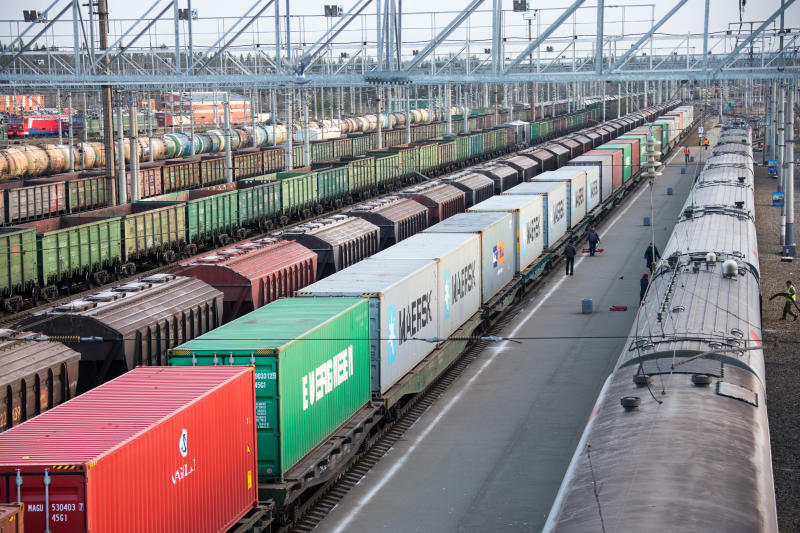 India-Russia freight corridor linking gradually in process
NEW DELHI : International North–South Transport Corridor (INSTC) ,a project originally launched by Russia, Iran and India in 2002, is a 7,200 km-long multi-mode network of ship, rail, and road to move freight between India, Iran, Azerbaijan, Russia, Central Asia and Europe. The objective of the corridor is to increase trade connectivity between major cities such as Mumbai, Moscow, Tehran, Baku, Bandar Abbas and Astrakhan. Russia claims the project could ultimately rival the Suez Canal in terms of trade flows.
Russian President Vladimir Putin and his Iranian counterpart Ebrahim Raisi signed a deal to finance and build the 162 km Rasht-Astara Iranian railway, the main connection in the emerging freight corridor.
Caspian Sea coast railway may help to connect Russian ports on the Baltic Sea with Iranian ports in the Indian Ocean and the Gulf.
The two leaders have also discussed building ships in Iran which will be dedicated for the Caspian as part of the corridor, with Putin also saying he would be keen to invest in Iranian ports.