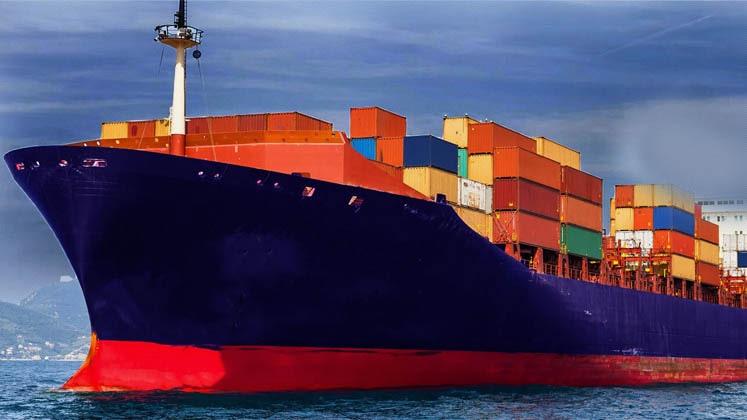 A new sea route connecting Chattogram-Dubai likely to be launched in April
DHAKA : The Chittagong Port Authority (CPA) is working on the launch of a new sea route connecting Chattogram to Dubai, said officials.
This will mark the first shipping route connecting Chittagong seaport with Middle Eastern countries.
After the launching, officials said CMA CGA, a Hong Kong-based shipping company, will begin operating ships on the Chittagong-to-Dubai sea route.
The ships will carry cargo, particularly vegetables, from the Chittagong port to Dubai, wherefrom they will be exported to countries in the Middle East.
The cost of exporting goods, including vegetables, will decrease significantly, as air transportation is currently the primary means of export, which is costly. One ship will leave Chittagong sea port with containers for Dubai each week, while one ship will come to Chittagong sea port from Dubai each week.
According to Md Omar Faruk, Secretary of Chittagong Port Authority (CPA), "We are trying to start new sea routes with Chittagong port now. A new sea route of Chittagong seaport with Dubai is likely to be started next month."
Rear Admiral M Shahjahan, Chairman of CPA, said, "The quality and capacity of Chittagong seaport is increasing day by day like other modern ports of the world. We have the opportunity to start a direct route with Chittagong to the USA. We will consider the applications of the ship owners for new routes from Chittagong sea port on a priority basis now."
He said they have given permission to a new ship for carrying containers to European ports recently. Now the ports of Portugal, Slovenia and Dubai have all expressed interest in signing agreements with Chittagong port for direct sea routes.
Mahbubul Alam, President of the Chittagong Chamber of Commerce and Industry and Port Users Forum, stated that the new sea route will reduce the cost and time of carrying exported and imported goods.
Sayed Najrul Islam, 1st vice-president of Bangladesh Garment Manufacturers and Exporters Association (BGMEA), also noted the promising future of the Chittagong port to Dubai sea route, especially for RMG sector exporters.
The CPA is currently prioritising applications from ship owners for new routes from Chittagong sea port. In the past year, CPA has launched a new sea route with China and resumed the Chittagong Europe sea route. If new sea routes are established in the future, they will significantly increase the export and import capabilities of the country.