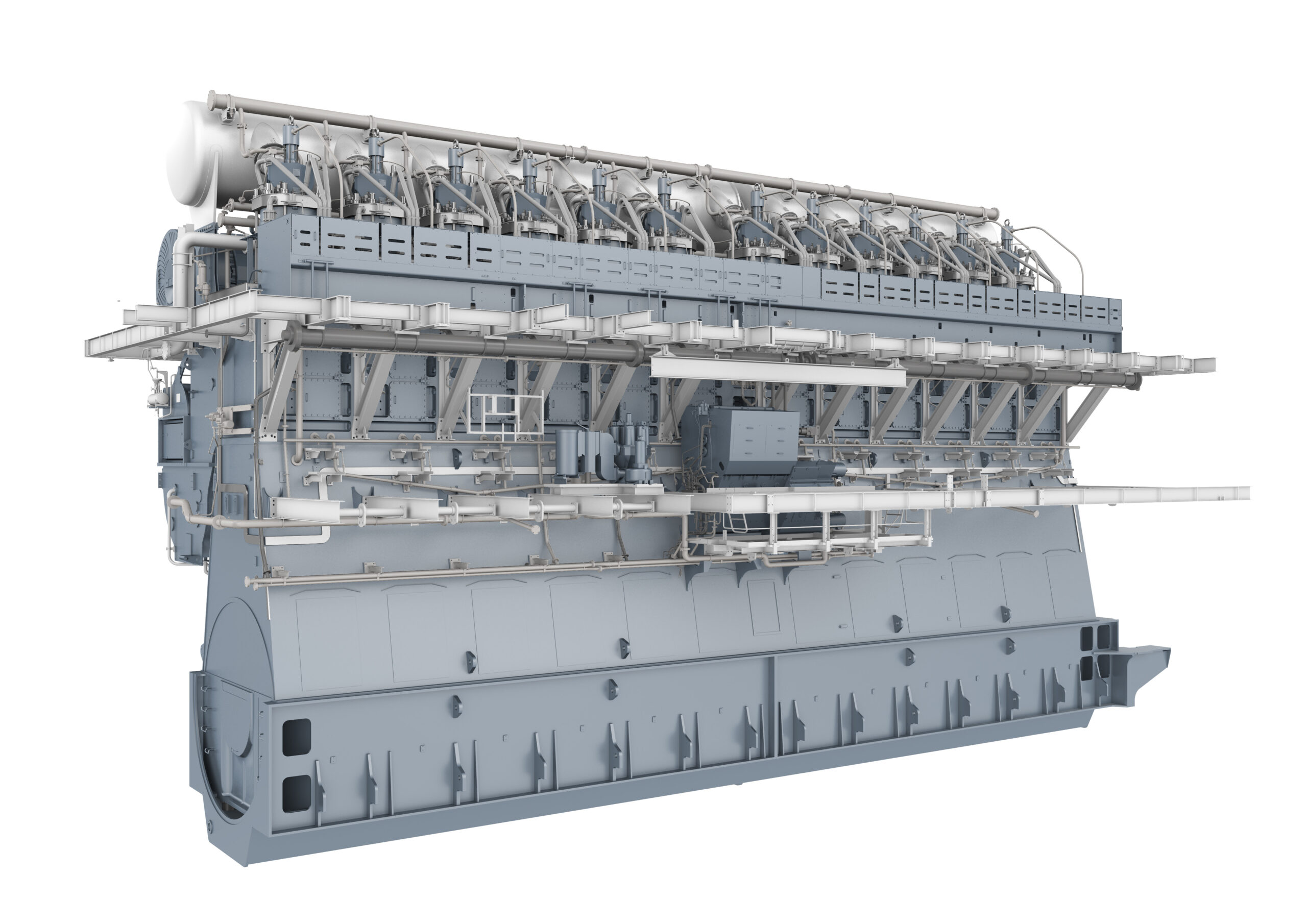 Wärtsilä launches radical two-stroke derating solution
HELSINKI : Wärtsilä has launched a new solution to allow two-stroke engines to meet tightening emissions regulations into the future.
The radical derating solution dubbed Wärtsilä Fit4Power will enable a reduction of engine bore size by 25%, improving combustion efficiency and cutting fuel use and greenhouse gas emissions. Wärtsilä said the retrofit will improve vessel efficiency, helping to meet CII regulations and future environmental measures. Radical derating is currently available only for Wärtsilä's RT-flex96C engines.
A pilot installation of Wärtsilä Fit4Power retrofits was completed onboard a container ship with large-bore two-stroke main engine last year.
"The results proved that a vessel with this kind of main engine, that is now oversized for today's operating patterns, can save 2,000 tonnes of fuel and reduce at least 6,000 tonnes of CO2 emissions annually thanks to this retrofit solution," said Wärtsilä.
The retrofits are a step beyond the usual engine tuning associated with derating, further optimising engine characteristics and performance for lower working loads. Lower bore diameters and a new combustion chamber design allows for higher compression ratios and firing pressure, in turn granting greater efficiency improvements than standard engine tuning.
Wärtsilä Fit4Power has been designed to work with its two-stroke engine future fuels platform Wärtsilä Fit4Fuels which allows for the use of LNG, ammonia and methanol fuels.
Ole Pyndt Hansen, Managing Director at Wärtsilä 2-Stroke Services, said: "With the IMO's CII now in force, operators of merchant vessels need cost-effective solutions that can assure the long-term fitness of their existing fleet. Radical derating gives mid-life engines a new lease of life, with a power output and emissions profile that can take them through the early years of CII and prepare them for the most efficient use of new fuels needed to reach later emissions targets."
Wärtsilä's own analysis shows that over 80% of the global fleet will fall into the lowest CII category by 2030 without modifications.
"By improving efficiency in line with CII requirements ahead of this next step, radical derating extends the CII compliant lifetime of the vessel by three to five years, giving shipowners valuable breathing space ahead of making a commitment to a future fuel – potentially more if owners opt for low or zero-carbon drop-in biofuels," said Wärtsilä.