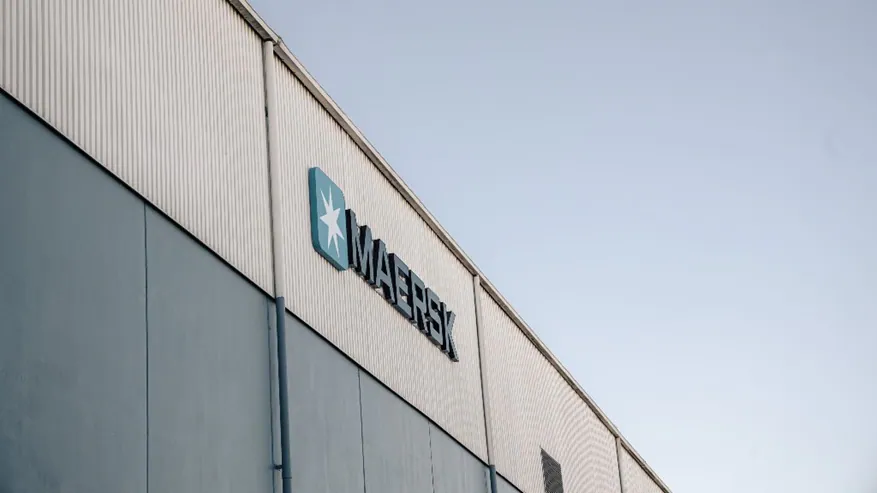 A.P. Moller – Maersk inaugurates its first warehouse & distribution facility in Cape Town, South Africa
CAPETOWN : A. P. Moller – Maersk (Maersk), a global integrator of logistics, today inaugurated its first warehousing & distribution (W&D) facility in Cape Town, South Africa. Present at the inauguration were Ryan Best, Head of Logistics & Services, Maersk Indian Subcontinent, Middle East and Africa, Lubabalo Mtya, Managing Director, Maersk Southern Africa, and other leaders from Maersk.
Our first warehouse in South Africa is a significant milestone in our journey to building integrated logistics solutions for our customers in this region. This facility strengthens our commitment to our customers by connecting and simplifying their supply chains with end-to-end logistics solutions.

Lubabalo Mtya

Managing Director, Maersk Southern Africa
The new W&D facility is spread over 10,000 sq. m. and has an additional open yard space of 3,500 sq. m. The facility has over 85% area covered with racking providing for 7,000 pallet locations.
The warehouse is strategically located with access to the strategic Belcon rail siding at under 5 km, Port of Cape Town at 22 km and fast and easy connectivity to N1 and N2 highways as well as close proximity to Cape Town International Airport. This will allow customers to use different modes of transport to move their goods to and from the Maersk warehouse. The rail siding will enable reliable, faster, cost-efficient, and greener access into/out of the port, bypassing traffic, and port gate congestion.
Maersk's new W&D facility in Cape Town will become a crucial link in the end-to-end supply chain management for the customers' cargo from origin to destination. With complete data integration into its state-of-the-art Warehouse Management System (WMS), customers will be guaranteed clear visibility of their cargo's movement and better inventory management.
The facility also boasts dedicated back-up power and top-notch safety for fire compliance with Automatic Sprinkler Inspection Bureau (ASIB) certification.
About A.P. Moller – Maersk
A.P. Moller – Maersk is an integrated logistics company working to connect and simplify its customers' supply chains. As a global leader in shipping services, the company operates in more than 130 countries and employs over 100,000 people worldwide. Maersk is aiming to reach net zero emissions by 2040 across the entire business with new technologies, new vessels, and green fuels.