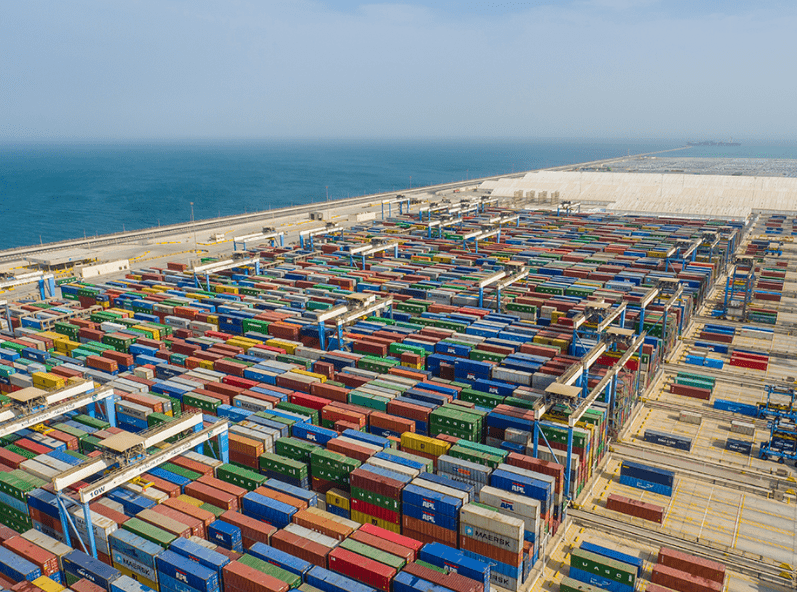 AD Ports Group to expand Khalifa Port to include drydock services
ABU DHABI : AD Ports Group, the operator of industrial cities and free zones, plans to further expand Khalifa Port to include drydock services as it seeks to meet growing demand from regional and international operators.
With the expansion, Khalifa Port will boost its range of port and marine logistics services, from container and cargo handling to vessel repairs and maintenance, as it seeks to attract new clients, Abu Dhabi Media Office said on Wednesday.
"The addition of drydock services is a strategic move aimed at driving growth and enhancing the company's competitive position in the market," said Capt Mohamed Al Shamisi, Managing Director and Chief Executive of AD Ports Group.
"AD Ports Group's extensive experience in the port and marine logistics industry … make it well-positioned to succeed in this new venture." he added.
The move will also enhance Abu Dhabi's position as a leading hub for global trade, he added.
The latest move comes after Khalifa Port's previous Dh4 billion ($1 billion) expansion was inaugurated by President Sheikh Mohamed in December.
That included the development of the port's South Quay, Khalifa Port Logistics and Abu Dhabi terminals.
Khalifa Port has grown to 8.63 square kilometres from 2.43 square kilometres, while its quay wall has been extended to 12.5km from 2.3km.
It now provides 21 berths and offers bespoke services for key strategic industries, with an estimated value of Dh20.4 billion.
The expansion scheme is set to make a major contribution to AD Port Group's goal of increasing handling capacity at Khalifa Port to 15 million 20-foot equivalent units (TEUs) per year by 2030, and general cargo handling capacity to 25 million tonnes.