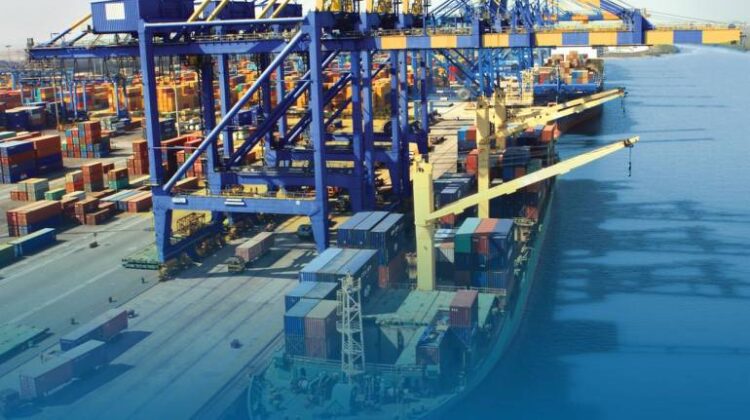 Adani adds Colombo to yield synergies in India transshipment movement
Adani Group has extended its port-terminal investment spree to Sri Lanka with an agreement to build and operate Colombo's West Container Terminal (WCT), a third facility under the island nation's South Harbor development program.
Adani will hold a 51 percent controlling interest in the new terminal venture, with the remainder split between its local partner John Keells Holdings and the Sri Lanka Ports Authority (SLPA) in a yet-to-be-announced structure.
The deal is said to be a government-to-government balancing act after a May 2019 cooperation pact offering New Delhi the right to manage Colombo's long-stalled East Container Terminal hit a roadblock over labor pushback against privatization.
Under a 35-year operating concession, WCT is designed to provide a total quay length of 1,400 meters, a 20-meter alongside draft, and a capacity of 3.5 million TEU annually, which Adani noted will be a prime attraction for ultra-large container ship operators.
"The network impact of this partnership is significant and expected to be mutually benefited from the string of seven container terminals across its 12 ports that Adani operates along the Indian coastline, handling an annual volume of over 6 million TEU," the company said in a statement.
While Adani did not disclose the size of its investment at Colombo, it is seemingly looking to net considerable synergy effects through the growth of transshipment trade to and from India with terminal operations at both ends. "This partnership will multiply and accelerate the transshipment options that will become available to serve various shipping lines and other potential port customers across the South Asian waters, benefiting both India and Sri Lanka in multiple ways," it said.
Adani already commands 30 percent of India's total port capacity, with Mundra Port being its top bet on the container side. Powered by strategic terminal partnerships with CMA CGM and Mediterranean Shipping Co., Mundra has seen strong transshipment gains in recent years, which in 2020 stood at 1.14 million TEU, versus some 870,000 TEU in 2019, according to JOC data.
India trying to encourage direct port calls
Ironically, Adani's entry into Colombo comes at a time when India is working to tighten foreign transshipping trends that it believes act as a drag on efforts to lower logistics costs. The enactment of a liberalized cabotage policy in May 2018 aimed at encouraging more direct port calls mirrors that intent.
"Although some questions could crop up around an underlying impetus to cargo relays, an Indian company leading a terminal at Colombo is undeniably significant," a Mumbai-based industry observer, who requested anonymity, told JOC.com. "Global carrier relationships typically support hub activity and it will be interesting to see how Adani stitches together a business model centering on that aspect at Colombo."
Source:JOC.com