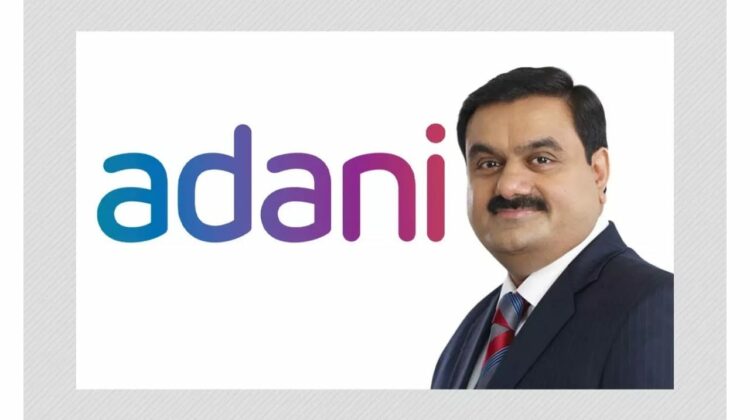 Adani Enterprises Q3 Results: Rs 820 Cr profit vs Rs 12 Cr loss YoY
AHMEDABAD : Adani Enterprises Ltd reported a consolidated net profit of Rs 820 crore for the quarter ended December, against a net loss of Rs 11.63 crore a year ago. Their total income rose 42 per cent year-on-year to Rs 26,951 crore in the reviewed quarter.
The EBITDA jumped 101 per cent y-o-y to Rs 1,968 crore, according to a statement from the company.
Adani Enterprises said the Nacelle facility in Mundra will be operational and commercial assemblies shall start from the first quarter of FY24. It also said an agreement was signed for new engineering, procurement, and construction (EPC) project of irrigation of Rs 3,246 crore in Madhya Pradesh.
In terms of arterial roads, provisional commercial operation date (COD) was received for third Hybrid Annuity Model (HAM) project at Mancherial. The company also said a letter of authorisation (LoA) was signed with Pelma Mine with capacity of 15 MMT in the state of Chhattisgarh. It also added AMG Media Networks also completed the acquisition of NDTV.
"Over the past three decades, as well as quarter after quarter and year after year, Adani Enterprises has not only validated its standing as India's most successful infrastructure incubator but has also demonstrated a track record of building a core infrastructure business," said Gautam Adani, Chairman of the Adani Group.
The Chairman Gautam Adani said, "Our fundamental strength lies in mega-scale infrastructure project execution capabilities, organisational development and exceptional O&M (operations and maintenance) management skills comparable to the best in the world. AEL's exceptional resilience and capacity to build highly profitable core sector business indicate how our strategy of harnessing the diverse strengths of the Adani portfolio of companies is creating consistent long-term value for all our stakeholders."
Gautam Adani added, "Our success is due to our strong governance, strict regulatory compliance, sustained performance, and solid cashflow generation. The current market volatility is temporary; and as a classical incubator with a vision of long-term value creation, AEL will continue to work with the twin objectives of moderate leverage and looking at strategic opportunities to expand and grow."