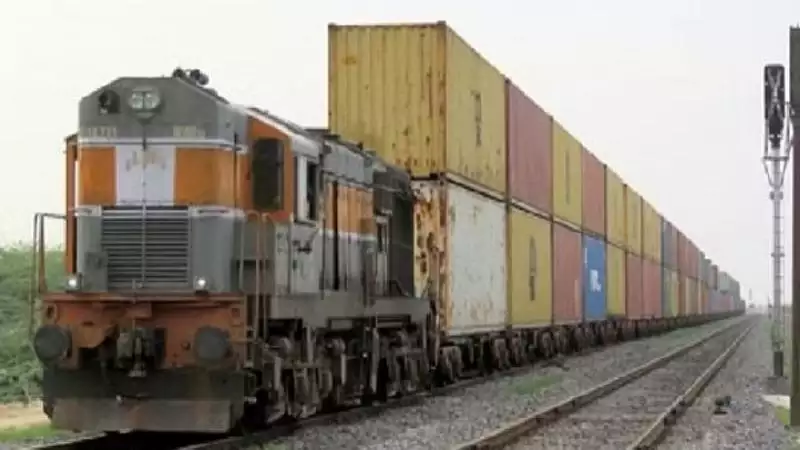 Nagpur-Bhusawal rail tracks congestion delaying container movements
MUMBAI : The railways is facing an unprecedented congestion on the tracks in the Nagpur-Bhusawal section. This has delayed the movement of export-bound containers and also the inward movement of imports, said sources.
Sources said an unprecedented congestion is being experienced in this segment for the last five to six months. The jam has doubled the time or even taking longer period for a container rake to reach the ports in Mumbai with the export consignments. So are the imports taking longer to reach their destinations, said sources. "At times it is taking over a week also," said a shipping agent.
There is a huge rush of goods trains taking domestic load as well as rakes from Inland Container Depots (ICD) having exim cargo. Most of the times, domestic cargo gets priority leaving behind the exim containers leading to the delay, said sources.
In Nagpur, issues with other players engaged in the container movement business has increased the load with CONCOR which is a subsidiary of the Indian Railways. It is learnt, for the last five to six months the throughput at CONCOR's terminal in the city has grown more than double. As against 6,000 containers in a month, it is handling as 13,000 these days.
The number of rakes running on one side has gone to 90 as against 55 earlier, said sources.
At the same time, the movement of domestic goods trains has also gone up too leading to congestion. Often, the CONCOR's rakes have to wait for days before resuming movement, a source said.
An increase in domestic movement can be an indication of increased industrial activity.
Priority has to be given to rakes carrying essential commodities like coal. Though a third line is being laid, but it would take time.
Source said that the jam has affected movement of export cargo. These include commodities like rice, tractor and transmission equipment which is mainly shipped out of the region.
The railway is also trying to deal with the situation so that the tracks are clear. One of the measures is double haul of rakes. This means two engines are deployed and two rakes are pulled at a time. This helps in moving two trains at a time, a source said.