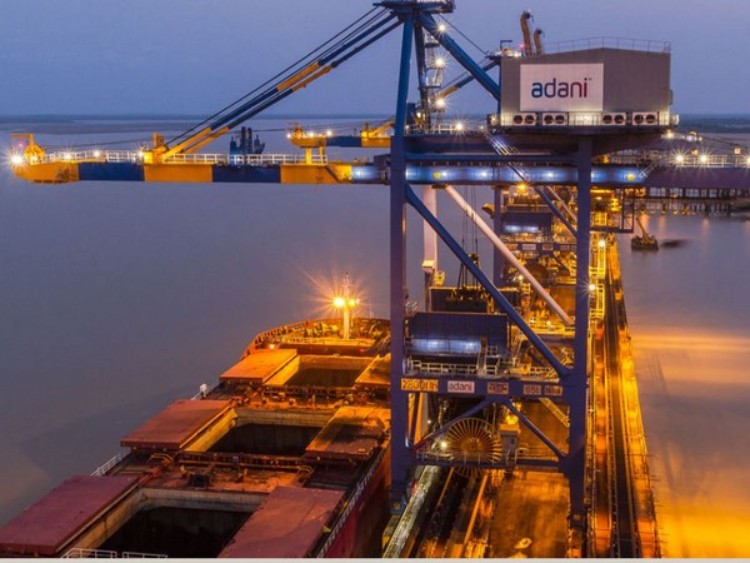 Adani Ports achieves robust 26% yoy growth in cargo volumes in September
AHMEDABAD : In a recent press release, Adani Ports and Special Economic Zone (APSEZ) reported an impressive year-on-year (YoY) growth of 26% in its total cargo volumes for the month of September, reaching a substantial 32.8 million metric tonnes (MMT). This remarkable growth was witnessed across all cargo segments, including containers, dry bulk, and liquid & gas, registering impressive gains of 20%, 32%, and 21%, respectively.
Continued Growth in Logistics Volumes
APSEZ's logistics volumes have been consistently on the rise, with half-yearly rail volumes reaching 279,177 TEUs, marking a 20% increase. Furthermore, the general purpose wagon investment scheme (GPWIS) volumes surged by an impressive 42%, reaching 8.92 MMT.
Crossing the 200 MMT Milestone
For the period spanning April to September, APSEZ achieved a remarkable milestone by handling 202.6 MMT of total cargo. This achievement demonstrates the company's robust growth trajectory in the first six months of the year. Notably, the growth was evident across all key ports within the APSEZ portfolio. Container cargo volumes grew by a substantial 18%, reaching 74.8 MMT, while dry bulk volumes expanded by 10%, totaling 106.3 MMT.
August Performance Highlights
In the preceding month of August, APSEZ maintained its impressive performance, with total cargo volumes witnessing a 17% YoY increase, amounting to 34.2 MMT.
Overview of APSEZ Ports and Terminals
Adani Ports operates six ports and terminals on the west coast of India, strategically located in Mundra, Dahej, Tuna, and Hazira in Gujarat, as well as Mormugao in Goa, and Dighi in Maharashtra. On the east coast, the company manages five ports and terminals, including Dhamra in Odisha, Gangavaram and Krishnapatnam in Andhra Pradesh, and Kattupalli and Ennore in Tamil Nadu.
Conclusion
APSEZ's remarkable performance in September and throughout the year reflects its consistent commitment to growth and excellence. The company's diversified portfolio, spanning both the west and east coasts of India, positions it as a key player in the country's maritime and logistics sector. The impressive growth in cargo volumes across various segments underscores APSEZ's pivotal role in facilitating trade and economic development in India.