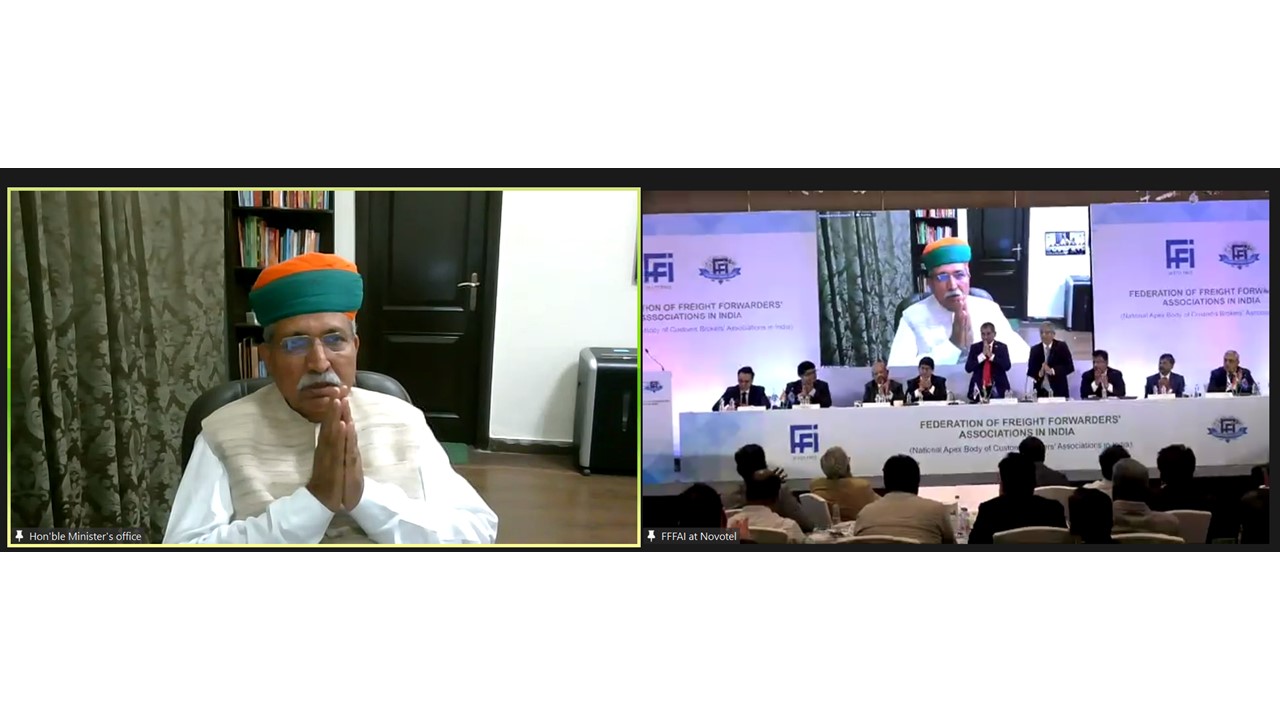 Minister of Law & Justice invites FFFAI to suggest amendments in Laws under 'Jan Vishwas Bill'
MUMBAI : The 60th Annual General Meeting of the Federation of Freight Forwarders' Associations in India (FFFAI), which was held on September 29, 2023 in Mumbai (coinciding with concluding the Diamond Jubilee celebration year) completed with an encouraging address from Mr. Arjun Ram Meghwal, Hon'ble Minister of State, Ministry of Law and Justice (Independent Charge) Government of India. On this occasion the Chief Guest, Mr. Arjun Ram Meghwal, emphasised on the recently passed Jan Vishwas (Amendment of Provisions) Bill, 2023 with an objective to facilitate Ease of Living and Ease of Doing Business.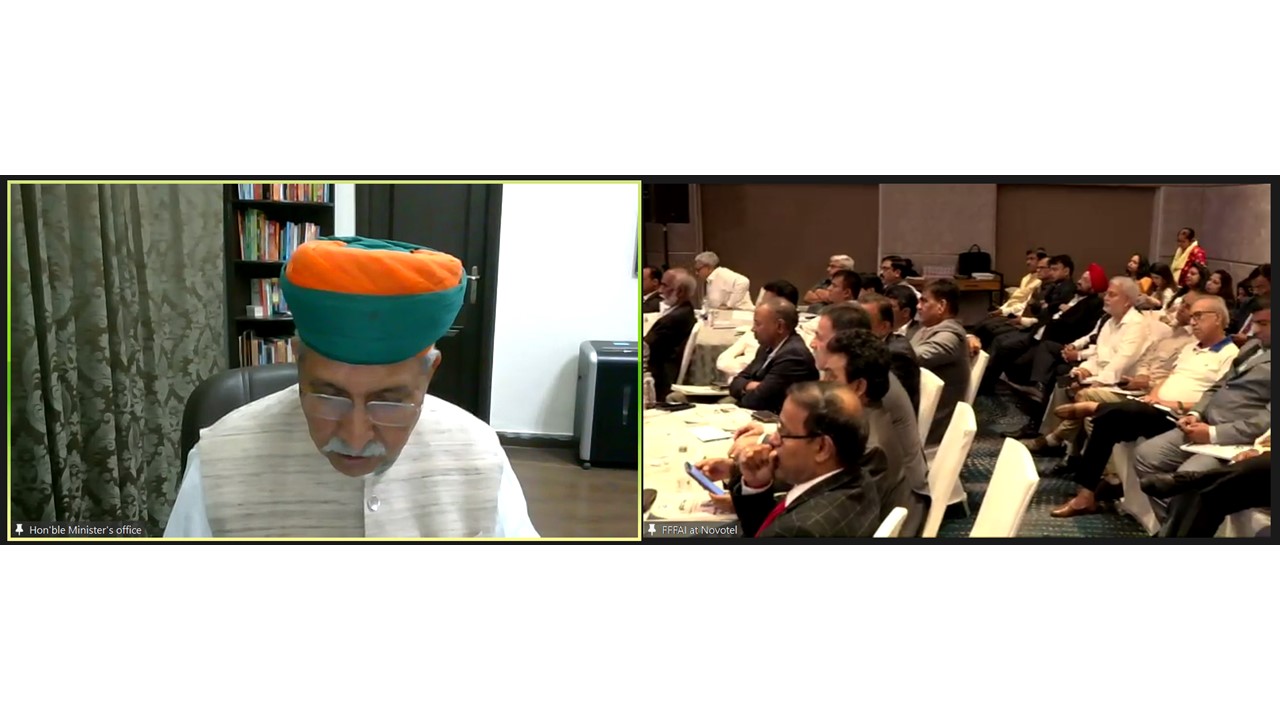 Welcoming the Minister on virtual platform, Mr. Shankar Shinde, the then Chairman FFFAI, stated that FFFAI members consisting of more than 6500 Customs Brokers, Freight Forwarders and logistics professionals often face challenges due to multiple laws dealing with Participating Government Agencies (PGAs), cross border trade, etc, which need to be revisited/amended to facilitate the trade and Ease of Doing Business. He lauded the present government's focus on acting as a facilitator rather than regulator, based on trust or 'vishwas'.
Mr. Shantanu Bhadkamkar, Past Chairman and Board of Advisor, FFFAI highlighted the theme of the special session. He pointed out that this is the first time FFFAI is being engaged with the Ministry of Law & Justice as a stakeholder, which needs to go a long way to make the CB/FF's lives easy in terms of doing logistics business. He urged the Law & Justice Ministry to provide the logistics industry an opportunity to engage in dialogues regarding certain aspects like Show Cause Notices and quasi-judicial proceedings.
In his speech Mr. Arjun Ram Meghwal also emphasised on the exorbitant logistics cost in India which is a deterrent to compete with the international market as far as selling of Indian products are concerned. He invited FFFAI representation suggesting those legal barriers/laws hindering the smooth logistics operations and increasing logistics costs. "We have to fulfil the vision of the Hon'ble Prime Minister of India to reach the target of a $5 trillion economy by 2025 and to be a developed nation by 2047", the Hon'ble Minister said.
It is pertinent to mention that through the Jan Vishwas (Amendment of Provisions) Bill, 2023, a total of 183 provisions are being proposed to be decriminalized in 42 Central Acts administered by 19 Ministries/Departments. Decriminalization is proposed to be achieved in the following manner: –
(i) Both Imprisonment and/or Fine are proposed to be removed in some provisions.
(ii) Imprisonment is proposed to be removed and fine retained in few provisions.
(iii) Imprisonment is proposed to be removed and Fine enhanced in few provisions.
(iv) Imprisonment and Fine are proposed to be converted to Penalty in some provisions.
(v) Compounding of offences is proposed to be introduced in a few provisions.
For effective implementation of the above, the bill proposes measures such as (a) pragmatic revision of fines and penalties commensurate to the offence committed; (b) establishment of Adjudicating Officers; (c) establishment of Appellate Authorities; and (d) Periodic increase in quantum of fine and penalties. It is also ensured that the degree and nature of punishment is commensurate with the severity of the offence.
The AGM and the hybrid session was attended by all FFFAI Office Bearers, Executive Committee Members and a large number of members from 30 Member Locations across India. Proposing a vote of thanks to the Hon'ble Minister Mr. Arjun Ram Meghwal, Mr. Dushyant Mulani, the then Chairman Elect/now Chairman, FFFAI said the Federation would soon make a presentation to the Ministry of Law & Justice to address the issues pertaining to various laws and quasi-judicial matter, so that logistics operation becomes unhindered to achieve the mission of being a developed nation.