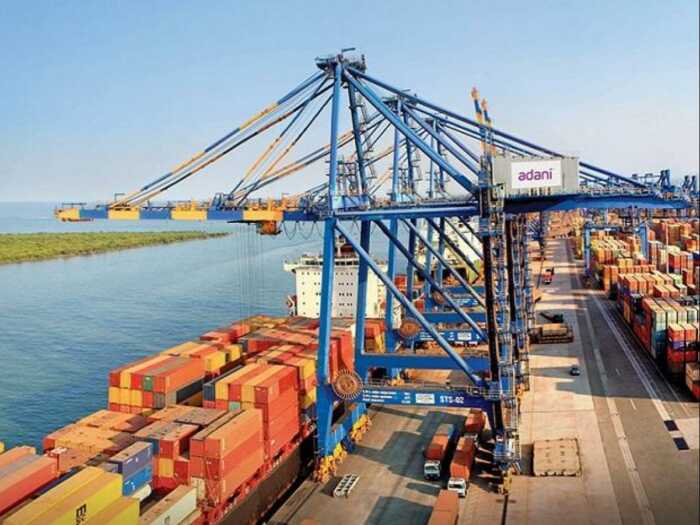 Adani Ports shares tank 5% as work at Haifa Port halts amid protests
AHMEDABAD : Adani Ports and Special Economic Zone (APSEZ) remained under the spotlight on Tuesday, falling as much as 5 per cent during the session, amid the negative news flow from Israel relating to Haifa port. The nationwide protest by Israelis against the plans to overhaul the judicial system led to a major impact.
Massive protests across Israel have cut the country off from the outside in several ways and threaten to paralyse the economy. Its several major ports, including Haifa Port, have ceased work. Adani Ports and SEZ own 70 per cent of the port.
Shares of Adani Ports and Special Economic Zone tumbled as much as 5 per cent on Tuesday, before recovering to Rs 602.30 at 10.20 am. The scrip had settled at Rs 629.10 on Monday. However, the company commanded a market cap of Rs 1.3 lakh crore.
Shares of Adani Ports have plunged as much as 30 per cent in the year 2023 so far, whereas it is trading 40 per cent below its 52-week high at 987.90 on September 20, 2022.
A consortium of India's Adani Ports and Special Economic Zone (APSEZ) and Israel's Gadot Group won the tender in July last year to privatise the Port of Haifa for a staggering $1.18 billion. It completed the process of purchase on January 11 this year. Adani Ports owns 70 per cent, whereas Gadot Group owns 30 per cent.
The Port of Haifa is the second largest port in Israel in terms of shipping containers and the biggest in shipping tourist cruise ships. About 99 per cent of all goods move in and out of Israel by sea and port upgrades are needed to maintain economic growth.
According to the media reports, the agitating workers protested against Prime Minister Benjamin Netanyahu's judicial reforms. Protesters were reported to gather in Jerusalem, near the supreme court and Israel's parliament Knesset.
Shares of Adani Group have been reeling under pressure for more than two months after the US-based short-seller Hindenburg alleged the Gautam Adani-led conglomerate of high debt levels and financial manipulation in the financial statements.