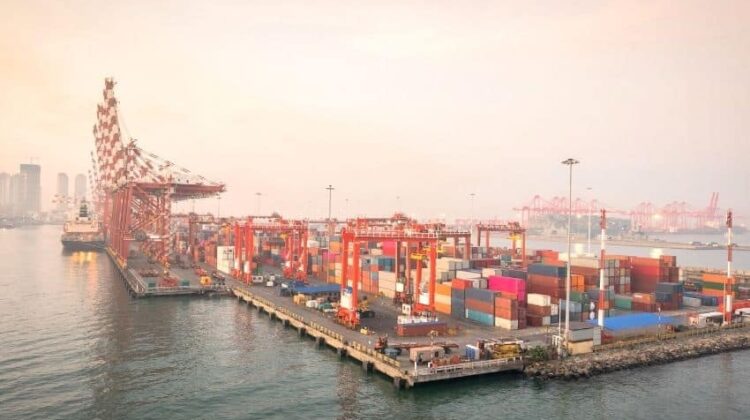 Adani – SLPA signs US$700 million deal for new container terminal in Colombo, but transhipment losing out to direct India calls

COLOMBO : Adani Ports and Special Economic Zone Limited (APSEZ) and The Sri Lanka Ports Authority (SLPA) have signed a 35-year agreement to jointly develop the Colombo West International Container Terminal (CWICT) of the Port of Colombo (POC).
The Build-Operate-Transfer (BOT) agreement is worth more than US$700 million and constitutes the largest foreign investment ever in the port sector of Sri Lanka, with its premier diversified company, John Keells Holdings PLC, being a major foreign investor.
However, the disruption to shipping schedules and unprecedented freight rates has led to an uptick in direct calls to India, as carriers choose to bypass South Asia's biggest transshipment hub.
Rohan Masakorala, CEO of Shippers' Academy Colombo, told "Rates are up 500% in some cases, so carriers can avoid transhipment on some services, go direct and fill up a whole ship. It makes economic sense and they can also clear the backlogs in the origin ports."
Indeed, while Colombo temporarily lost some services last year, due to a 50,000 container logjam, the current challenges are linked to the wider disruption to global shipping schedules.
For example, Mr Masakorala said, Colombo was largely free from congestion – other than high yard density caused by large numbers of empties – but Sri Lankan shippers were still waiting "10 or 12 weeks" to secure bookings, due to schedule delays and rollovers.
"The global problem of high freight rates is prevalent in Sri Lanka and, unless you're a big contract shipper, getting space is the biggest problem," he explained.
He added: "I've been arguing that the terminal operators should also look for partnerships with the shipping lines – they're cash-rich at the moment and will be looking for investments in terminals. Otherwise, we may lose their interest in the long run."
Despite the challenges, Mr Masakorala is still confident Colombo's deep draught and ability to handle ultra-large containerships will maintain its advantage for the time being, with an estimated 30m teu a year up for grabs across the Indian Ocean.
"The advantage of this location and the deep draught is not available elsewhere in South Asia, the big 18,000 teu ships ships won't be calling anywhere else. So that level of business will remain, but possibly the speed of growth might slow down," he said.
Sri Lanka Ports Authority believes that with the signing of the agreement in combination with the massive development thereafter, the Port of Colombo will further enhance its global reputation as an international hub port.
It is estimated that the establishment of the new terminal in CWICT will add an annual capacity of more than 3 million TEU to the Port of Colombo in Sri Lanka.
This investment will therefore strengthen the cooperation between regional economies, as well as the country's national economy, according to SLPA.
---