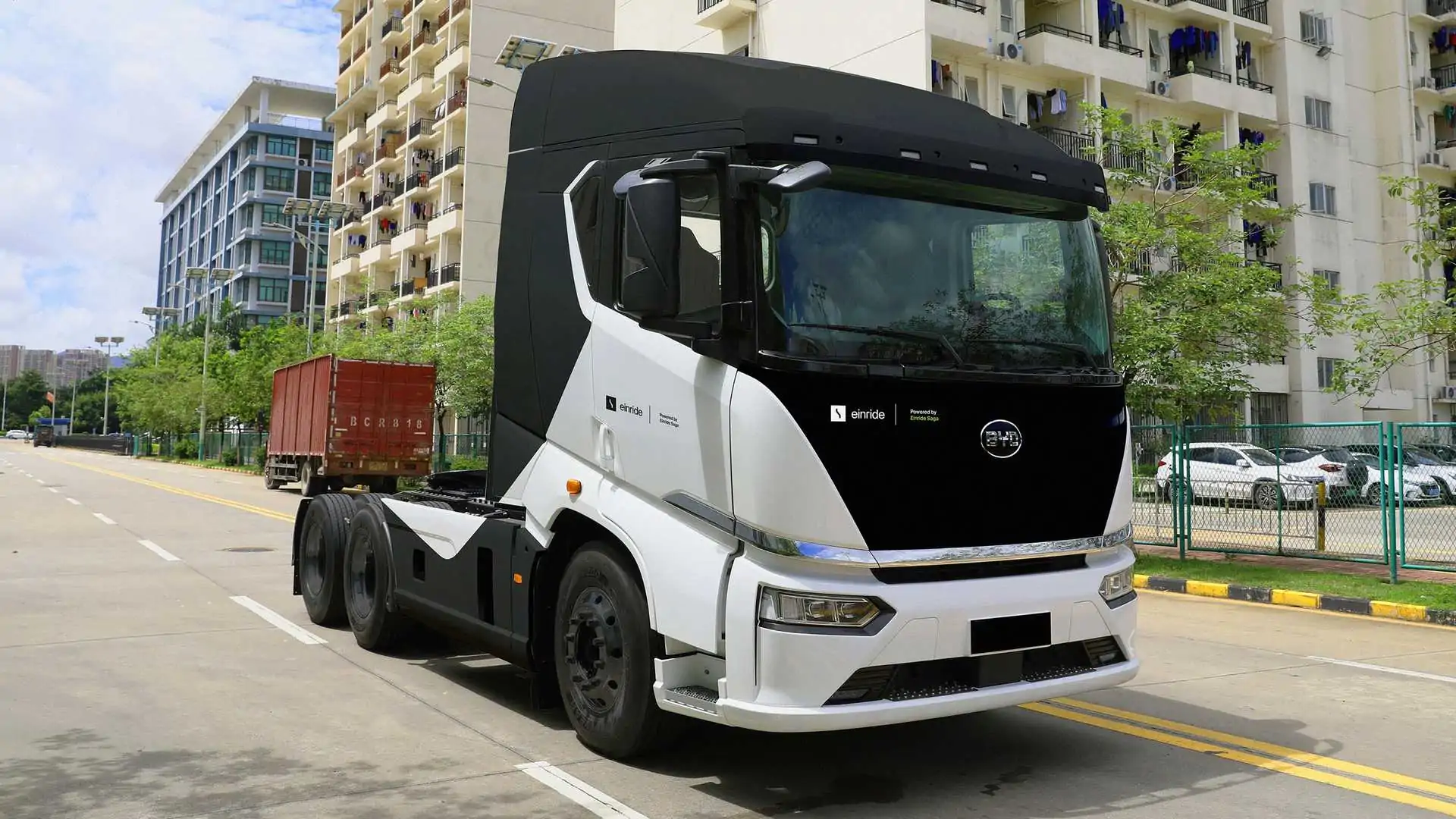 Adani to deploy 400 BYD Electric Trucks at 4 Indian ports
AHMEDABAD : Chinese manufacturer BYD has kicked off the delivery of a batch of 304 electric trucks to India's Adani Group. The BYD Q1R electric trucks are now on their way by sea to four Adani Group ports in India, where they will be used as terminal tractors.
In total, the Adani Group has ordered 400 BYD electric trucks, all of which are scheduled to enter service later this year. These are to be put into operation at ports in Ennore, Katupalli, Hazira and Mundra. Five of the electric trucks have already reached Katupalli port and started operation.
The Adani Group is an Indian multinational company, famous for coal mining activities, among other things. The group is also the largest port developer and operator in India.
The BYD Q1R is a nearly six-meter-long tractor with an unladen weight of eight tons and a gross vehicle weight of nearly 42 tons. Since the Q1R is not designed for longer distances but only such distribution and logistics operations, a 217 kWh battery (as usual with LFP cells at BYD) is sufficient for a range of 100 kilometres. Charging takes place with 40 kW AC (six hours) or up to 120 kW DC (two hours). The permanently excited synchronous motor produces 180 kW and offers 1,500 Nm of torque.
This is BYD's first major order for heavy-duty electric trucks for port operations in India. Liu Xueliang, General Manager of BYD Asia-Pacific Auto Sales Division, stated: "BYD's green new energy technology applied to the ports of Adani will help Indian ports and the Indian market to achieve carbon neutrality as soon as possible, and achieve a sustainable and zero-emission development. This is of great significance to, as well as a starting point for BYD's electric truck business development in India and even in the Asia-Pacific region."
Adani Group plans to deploy all 400 electric tractors in 2023. According to BYD when announcing the large order, Adani Group claims to want to operate its ports "sustainably" by 2025 but has not given specific further details on what this entails.