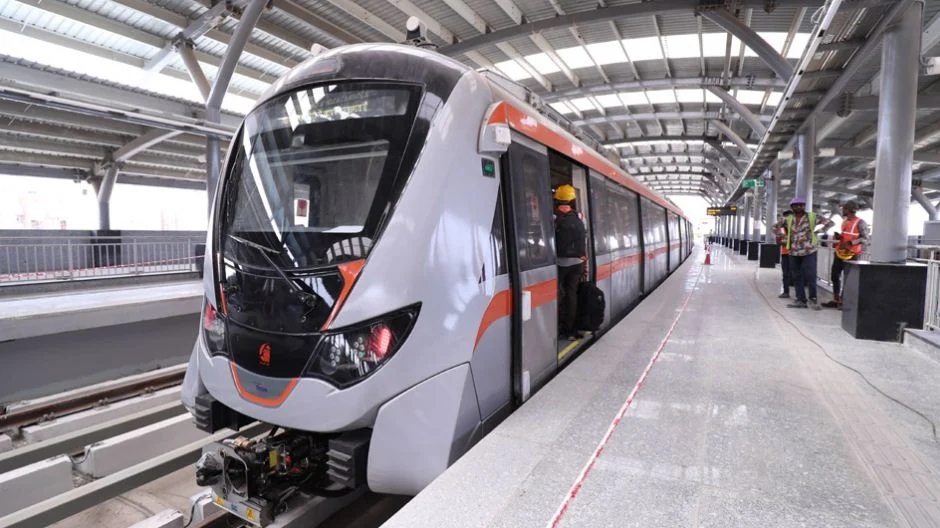 Ahmedabad – Gandhinagar to be connected by Metro Rail : Phase II Trial Run likely in June
AHMEDABAD : The trial run on the second phase of the Ahmedabad Metro project which will connect the state capital Gandhinagar with Ahmedabad, is expected to commence in June or July.
"We expect to conduct trial runs of Phase II of the Ahmedabad metro project by June or July this year. Once the trial runs are over and the necessary infrastructure is ready, the metro rail connecting Ahmedabad and Gandhinagar, along with GIFT City, is likely to become operational within a few months," said a Gujarat Metro Rail Corporation (GMRC) official.
The stretch connecting Sector 1 in Gandhinagar to Mahatma Mandir in Corridor 1 is yet to be completed while work on Corridor 2 of the second phase is over.
Phase – 2
The Ahmedabad Metro Rail Project Phase-II is 28.25 km long with two corridors and is essentially the expansion of the first phase of the metro.
The 22.80 km-long Corridor 1 spans from Motera Stadium to Mahatma Mandir in Gandhinagar with 20 stations. Corridor 2 covers 5.4 km distance from the Gujarat National Law University (GNLU) to GIFT City having two stations.
The entire Phase-II is on an elevated route. The total completion cost of Phase-II project is Rs 5,384 crore.
The Union government had approved the Phase 2 project in February 2019. Prime Minister Narendra Modi laid its foundation stone on 4 March 2019. The construction work commenced in February 2021.
Officials said that the trial run on 20.8km of the Corridor 1 in Phase II of the project is expected in June or July this year while the trial run on the remaining 7.4-km stretch from Sector 1 to Mahatma Mandir is likely to be conducted in December.
Financing
Earlier in October 2022, the GMRC had signed a loan agreement with Agence Francaise de Developement for financing the Phase II of Ahmedabad Metro.
Backed by French development agency's financing of over Rs 1,700 crore, Phase II will expand the metro towards Gandhinagar.
The GMRC, which is building the Ahmedabad Metro, is a 50:50 joint venture between the Government of India and the state government of Gujarat.