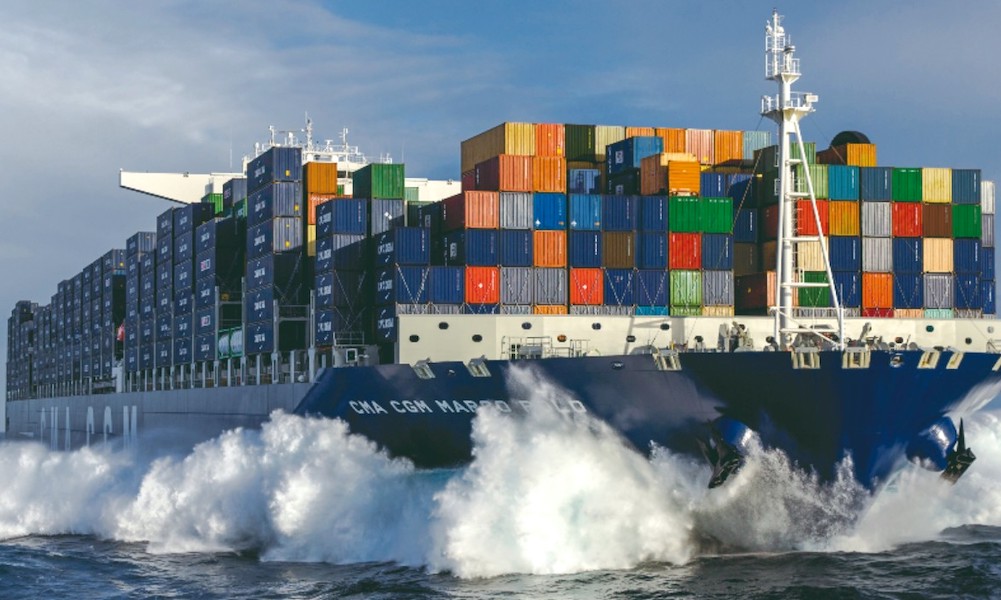 Alphaliner : Boxship sales halved in 2022 as freight levels fell
FRANCE : Sales and purchases of container ships halved to 950,300 TEUs in 2022 as freight levels began normalising, according to Alphaliner's latest report released on 11 January.
The scale of ship sales in the previous year was similar to levels seen in pre-Covid years.
Alphaliner noted that 295 boxships were sold in 2022, down 49% from 2021 and capacity-wise, representing a 53% drop from the record 2.04 million TEUs that changed hands in 2021. That said, MSC, which dethroned Maersk Line as the largest liner operator last year, remained the most active buyer.
In total, the world's largest container line purchased 44% of the 950,300 TEUs sold during 2022, acquiring 92 vessels of 420,000 TEUs. French carrier CMA CGM was the next most active buyer, snapping up 31 ships of 102,500 TEUs.
On the contrary, tonnage providers were noticeably absent from the market, with SFL Corp.'s September 2022 purchase of two 2,500 TEU eco-design feeder container newbuildings from Goto Shipping the only deal to emerge during the year involving one of the 10 largest tonnage providers.
As freight rates fell even more drastically in the last six months of 2022, ship sales and prices fell in proportion.
As a comparison, MSC paid US$85 million to buy the 2010-built 8,800 TEU Northern Jasper in October 2022, while a sister vessel, Northern Jupiter, was sold to Maersk for a much higher US$133 million just four months earlier. Similarly, a 2007-built classic Panamax ship is now valued at between US$20 million and US$25 million, compared with over US$70 million in May 2022.
Alphaliner said, "Price prospects are unlikely to improve anytime soon, due to the looming overcapacity triggered by the monumental orderbook. As such, the market could hold interesting opportunities for buyers that have so far been excluded from the market due to the prohibitive cost of tonnage. Among them are smaller regional carriers and some non-operating owners, which could become more active in the next few months. At the same time, the largest buyers such as MSC are also expected to remain present in the market with selective acquisitions."