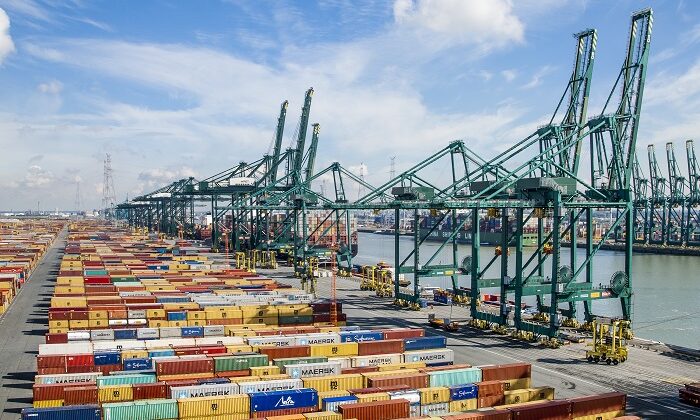 Reduction in box transport by 8,6% in Port of Antwerp-Bruges
ANTWERP : Container throughput at the Port of Antwerp-Bruges decreased by 5.2% to 13.5 million TEUs in 2022, compared with 2021 box numbers.
The previous year was an "intense year" as Dirk de Fauw, Mayor of the City of Bruges and Vice President of the Port of Antwerp-Bruges, described it in a press conference earlier on 11 January.
The covid-19 pandemic and lockdown in China, the war in Ukraine and sanctions against Russia, global inflation and the energy crisis resulted in 2022 being a challenging year, said the port officials in an announcement.
Meanwhile, dry bulk throughput increased by 13.8% in 2022 at the Belgian port, while the liquid bulk segment also grew by 10%, mainly due to a 61.3% increase in demand for LNG as an alternative to natural gas via pipelines from Russia. Moreover, conventional breakbulk (+1.1%) held up well in the first half of the year due to growth in the throughput of steel after record figures in 2021. Last but not least, total roll-on/roll-off traffic saw an increase of 6.5%.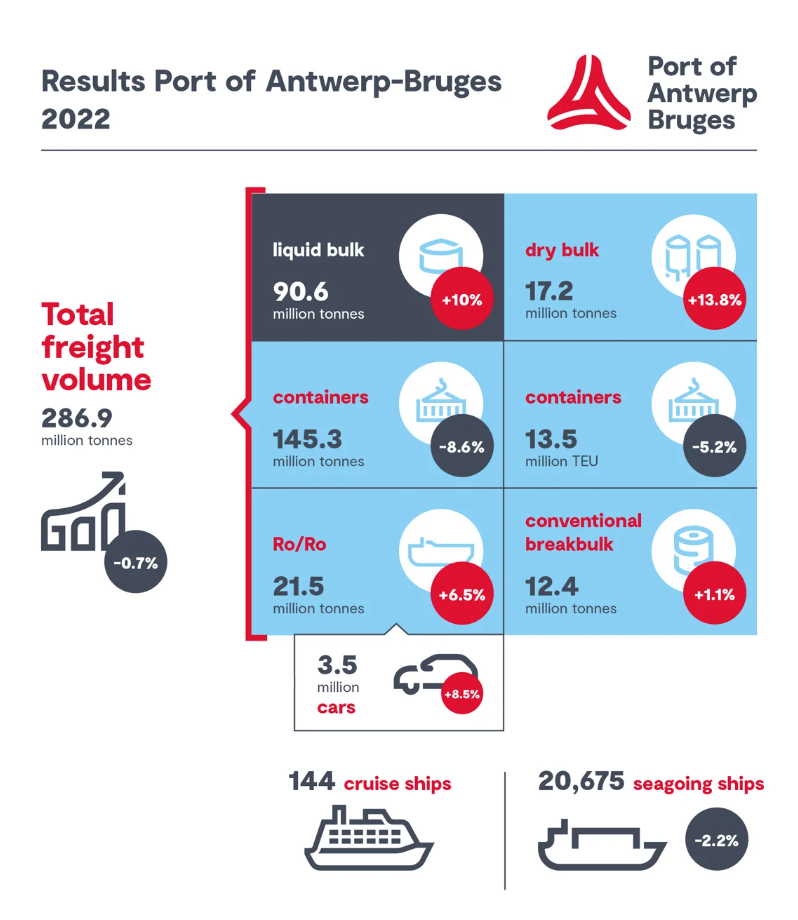 Jacques Vandermeiren, CEO of Port of Antwerp-Bruges, said, "2022 was, once again, an eventful year, with many logistical and geopolitical challenges. As a world port, we are at the centre of this drama and are holding up well. Thanks to the complementarity of both platforms, we can already see the added value of the merger and, as a unified port, we are much stronger in the face of future challenges."
Moreover, according to what the port stated in the press conference, the hydrogen strategy to make the port a European hydrogen hub for the import, local production and throughput of green hydrogen and hydrogen carriers will be further refined, with a target completion date of 2026.