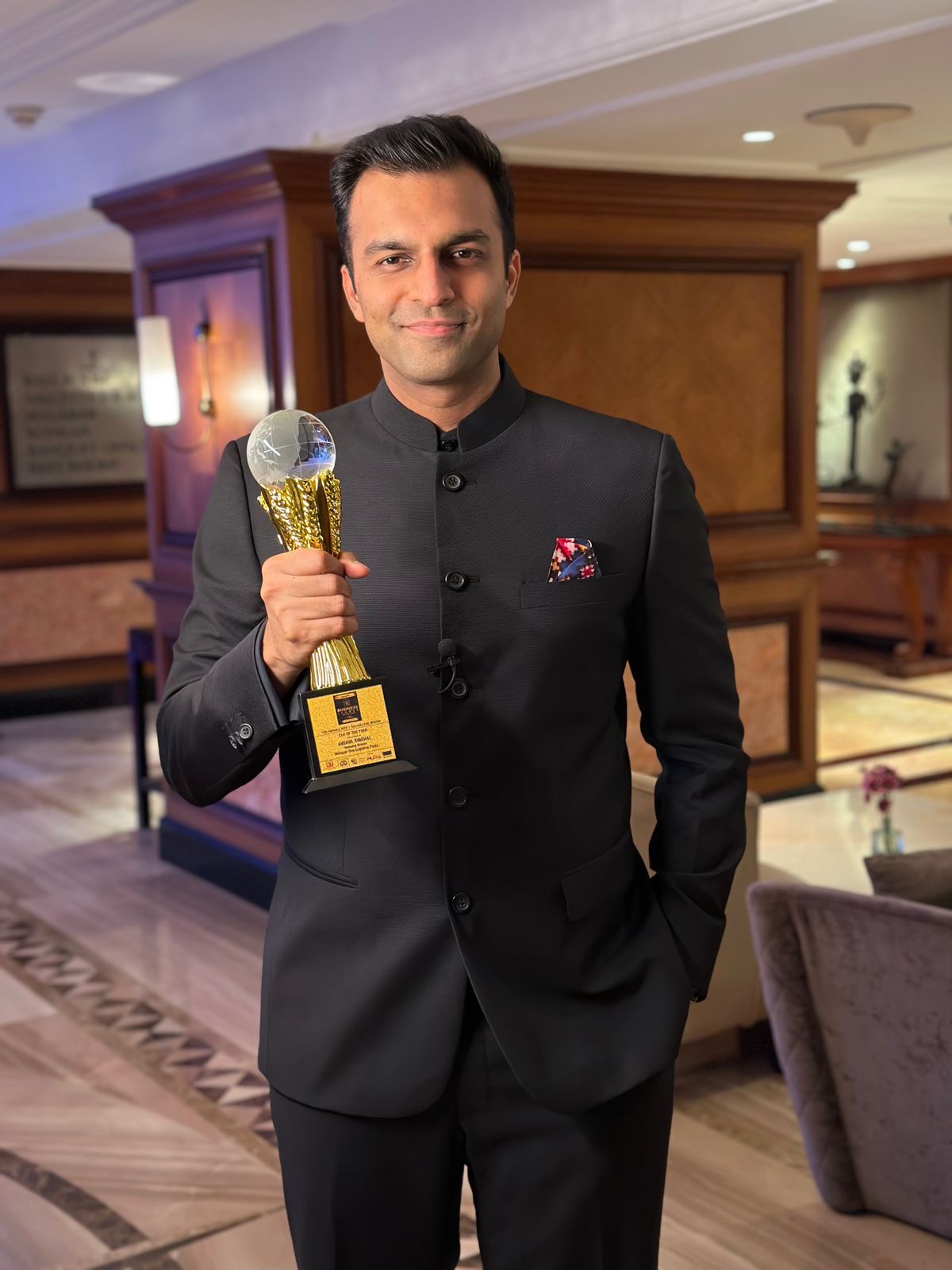 Anshul Singhal, MD, Welspun One honoured with ET Ascent Business Leader of the Year Award
MUMBAI : Anshul Singhal, Managing Director, Welspun One Logistics Parks (WOLP) wins CEO of the year at the Economic Times Ascent Business Leader of the Year Awards 2023. The award was presented at the event held in Taj Lands End, Mumbai, recently. This honour is a true testament to his futuristic vision he has for the warehousing sector in India.
Welspun One is assured of exceptional leadership with Anshul's deep understanding of the sector and his ingenious vision. As the demand for the industry soars, Welspun One will continue to be at the forefront with Anshul Singhal leading the way.
In a bid to promote diversity and inclusion, Welspun One Logistics Parks has recently also been honoured with a 'Great Place to Work' certification. This shows the company's commitment and willingness to exceed and create an inclusive and positive workplace for everyone.
On receiving the award, Anshul Singhal, Managing Director, Welspun One Logistics Parks said, "I am extremely honoured to have received this prestigious award from Economic Times Ascent. No CEO can be a good CEO without the backing of his management and his shareholders. I would like to thank Mr BK Goenka and our Group Managing director Mr Rajesh Mandawewala for always trusting us and supporting us to grow every year. I dedicate this award to my entire team at Welspun One who have made this possible. To all our investors from Welspun One Fund 1 who have trusted us very early to deliver returns by investing in Grade-A warehousing in India. Last but not the least, I would like to thank all the customers who have trusted us to deliver large format Grade-A warehouses across India."
About Welspun One Logistics Parks:
Welspun One Logistics Parks (WOLP) is an integrated fund, development, and asset management organization, designed to deliver large format, institutional Grade-A logistics parks across India. It is the warehousing platform of the USD 2.3 billion Welspun Group – one of India's fastest-growing multinationals with a leadership position in line pipes, home textiles, infrastructure, advanced textiles, and flooring solutions.
Welspun One's business offering is to solve the location needs of its customers and provide them with best-in-class warehousing solutions, to better manage their supply chain needs. Welspun One aspires to become the most-preferred warehousing company in India by sourcing and developing feasible land parcels which suit institutional investors and get leased by valued occupiers, whilst maintaining high levels of safety and 100% compliance to regulatory standards across the project lifecycle.