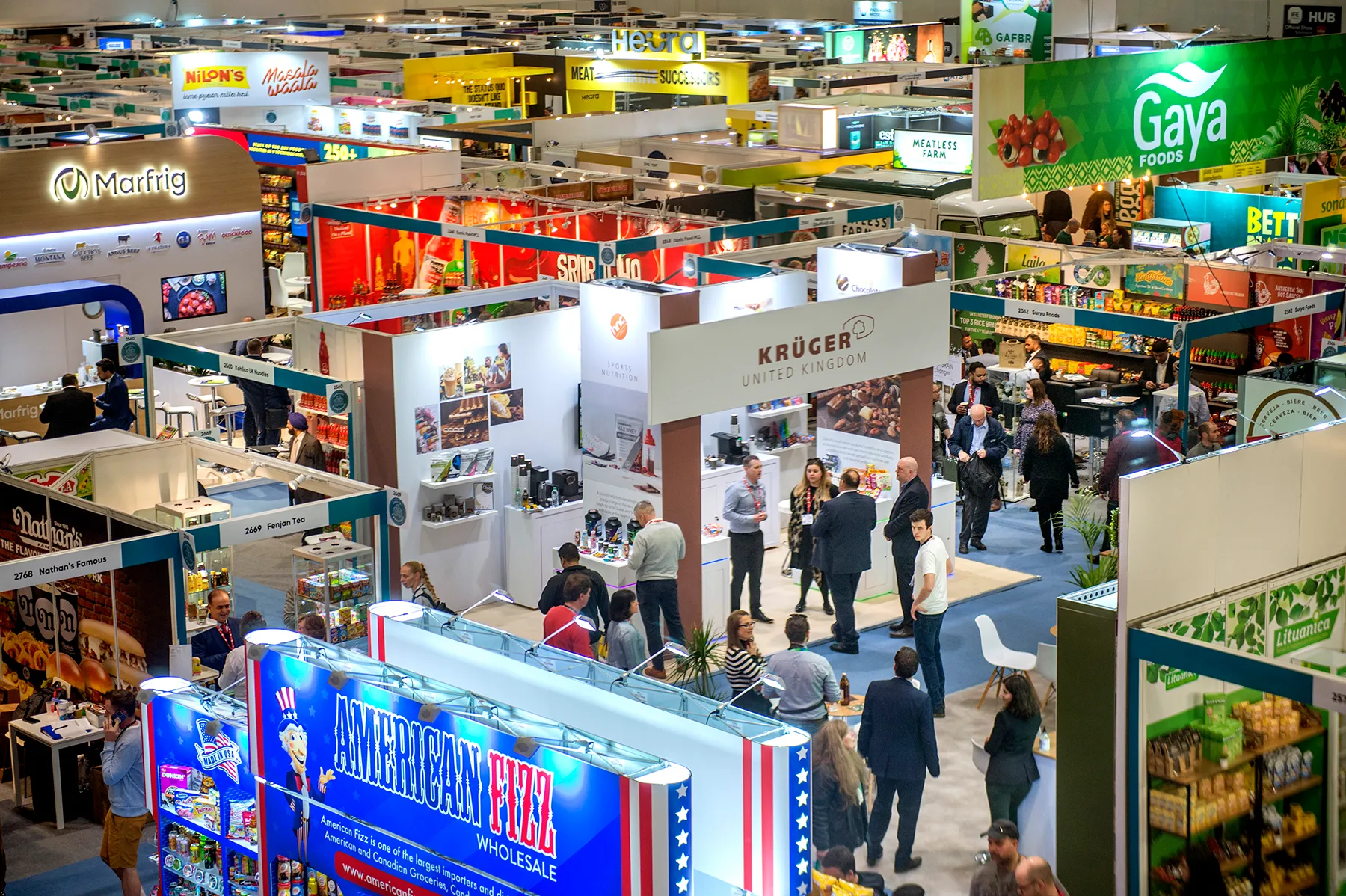 APEDA participates in International Food & Drink Exhibition in London
NEW DELHI : Agricultural and Processed Food Products Export Development Authority (APEDA), Ministry of Commerce & Industry, Govt. of India participated in the International Food & Drink Exhibition (IFE) held in London. The three day Exhibition that concluded on March 22, 2023 was aimed at promoting the export of agricultural products in the international market of London.
APEDA has facilitated the participation of Indian exporters, who showcased their varied range of food products in all categories at the IFE event. Large number of visitors showed keen interest in around 50 millet (Shree Anna) based products displayed at APEDA pavilion. At the IFE 2023 event, APEDA has displayed and distributed the finest quality of GI- tagged Alphonso mango, wine from the lush grape vineyards and the millet-based value added products.
With India celebrating the International Year of Millets 2023, APEDA is actively focusing on Prime Minister Shri Narendra Modi's vision of promoting Millets (Shree Anna) in international markets by organizing promotional events in foreign destinations and participating in global food exhibitions.
Commenting on India's participation at the IFE, APEDA Chairman Dr. M. Angamuthu said, "This huge market can be made more pragmatic by way of quarantine relaxations, importation benefits and further opening the market." He also said, "The base work is going on where we are expecting India–UK FTA negotiations that will not only pave the way for Indian products in large quantities, but also bring the cost of Indian products down relatively in days to come," adding that the Indian High Commission at London has been very supportive and is working towards the betterment of the trade ties between the two countries.
The International Food & Drink Exhibition (IFE) is one of the most prestigious food promotion events of the United Kingdom. At the event, over 25,000 participants from across the world have come together face-to-face to sample new products and explore new export opportunities through International Buyer Seller meets as well as B2B meetings. The IFE is one of the well-established platforms to create brand awareness and generate new business opportunities in the United Kingdom, which is a big market for ethnic Indian food products, including fresh fruits and vegetables, processed food and Indian rice, etc.
APEDA is exporting quality food products to around 250 countries across the globe, including the United Kingdom. In the fiscal year 2021-22, India has achieved a huge export target of USD 25 billion of APEDA products, which has surpassed all previous records. The APEDA is vying to meet the export target of USD 30 Billion for the year 2022-23.The United Kingdom is a favoured destination for the export of Indian agricultural products as APEDA has exported various agricultural products worth USD 421 Million in the year 2021-22 to the United Kingdom. APEDA is all set to surpass its previous export target to the UK in the current fiscal year as APEDA has recorded the export to the tune of USD 302 Million (April-December 2022).
The main agricultural food products exported to different countries, including the United Kingdom, are basmati rice, buffalo meat, non-basmati rice, coarse grains, maize, groundnut, wheat, cereal preparation, processed vegetables, fresh fruits & vegetables, alcoholic beverages, coarse grains, etc. India has exported around 13000 MT of Indian grapes, 4000 MT of mangoes, 5000 MT of onion, 2500 MT of millets, etc to 1310 Million MT of basmati rice, etc. to the United Kingdom.
APEDA recently organized the Global Millets (Shree Anna) Conference at New Delhi to stimulate the exports of millets from India and provide market linkage to the producers, Around 100 Indian millet exhibitors from different parts of the country and around 100 international buyers from various countries like the USA, UAE, Kuwait, Germany, Vietnam, Japan, Kenya, Malawi, Bhutan, Italy and Malaysia participated in the conference.
To boost consumption of value-added products based on millets, APEDA, in collaboration with Indian Institute of Millets Research (IIMR), Hyderabad and respective state Agricultural universities, has incubated more than 200 start-ups to develop a range of millet based value-added products.