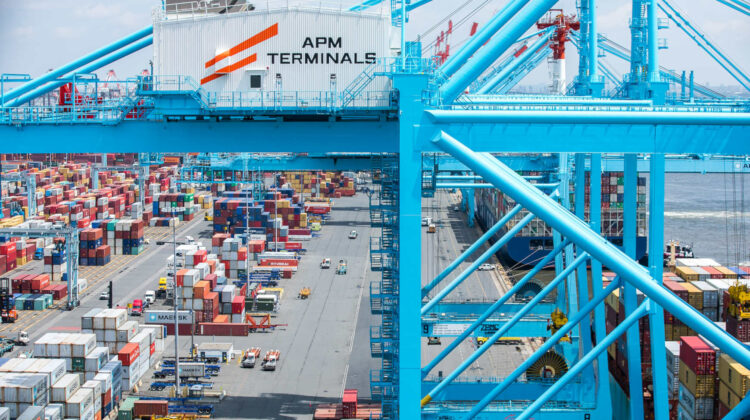 APM Terminals sold 30.75% minority stake in Global Ports Investments for USD 135 million
THE HAUGE (NETHERLAND) : In 2022, A.P. Moller-Maersk's (Maersk) terminals business, APM Terminals (APMT) completed the sale of the 30.75% minority stake in Global Ports Investments in Russia for USD 135m, according to annual report of A.P. Moller ‒ Maersk. The transaction includes an ability for Terminals to re-enter the partnership in the future.
Delo Group and APM Terminals (APMT) closed the deal on the acquisition of 30.75% shares in Global Ports Investments Plc. in autumn 2022 after receiving corresponding approvals from the Russian Federation regulatory authorities. After the transaction was closed, the Delo Group became the owner of 61.50% shares of Global Ports.
The Hague, Netherlands headquartered APM Terminals is a part of A.P. Moller-Maersk. It numbers 75 terminals in 67 countries, and 117 inland services locations. These facilities operated exclusively by APM Terminals or together with a joint venture partner handle around 250 vessel calls per day. The company employs 21,000 industry professionals.
Global Ports Investments PLC is the leading operator of container terminals in the Russian market by capacity and container throughput. Global Ports' terminals are located in the Baltic and Far East Basins, key regions for foreign trade cargo flows. Global Ports operates five container terminals in Russia (Petrolesport, First Container Terminal, Ust-Luga Container Terminal and Moby Dik in the Russian Baltics, and Vostochnaya Stevedoring Company in the Russian Far East) and two container terminals in Finland (Multi- Link Terminals in Helsinki and Kotka). Global Ports also owns an inland container terminal Yanino Logistics Park located in the vicinity of St Petersburg.
Global Ports' major shareholder is Delo Group, one of the largest private transportation and logistics holdings in Russia (61.5%). 20.5% of Global Ports shares are traded in the form of global depositary receipts.
Delo Group is Russian transportation and logistics holding, operating its own fleet and managing sea container terminals in the Azov-Black Sea, Baltic and Far Eastern basins, a network of railway container terminals, a fleet of containers and fitting platforms. The parent company of the Group is Delo Management Company. The Group's stevedoring business includes DeloPorts holding and Global Ports, a leading container terminal operator. The transport and logistics business of the Group is made up of the multimodal transport operator Ruscon and the intermodal container operator TransContainer. The shipping business is represented by Sakhalin Shipping Company (SASCO)