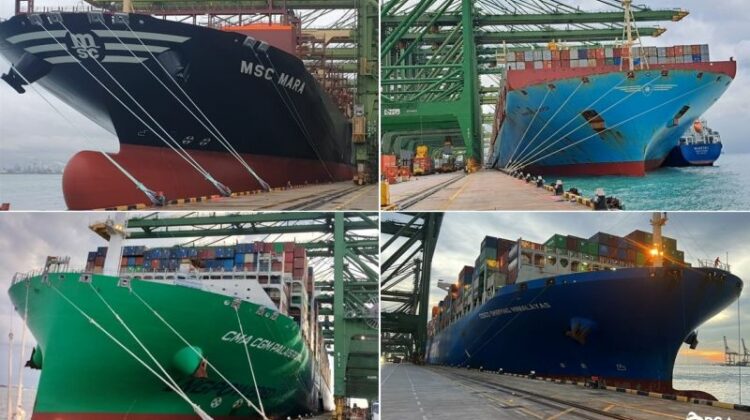 HEIGHTS OF EXCELLENCE : PSA Singapore achieved outstanding feats of productivity on 4 mega vessels in January
SINGAPORE : The first 4 ships on which gross berth productivity (GBP) exceeded 300 at PSA Singapore this year – COSCO Himalayas, CMA CGM Palais Royal, Maribo MAERSK, and MSC Mara! On one of the ships, more than 5,000 moves were completed in about 15 hours!
GBP is the average container moves per hour while the vessel is at berth. Why does it matter? It is important that the containers are moved between the ship at berth and the yards as efficiently as possible, which was especially crucial for two of the ships that were on tight schedules. This is part of what makes PSA Singapore a world-class transhipment hub!
Did You Know: Automated yard technology at Pasir Panjang Terminal increases productivity and minimises delays to vessels by better managing resource demand within the port, which enhances PSA Singapore's service capability and quality.
Kudos to the operations, planning, and engineering teams for collaborating and making a difference for our stakeholders! Alongside, we can move the world.