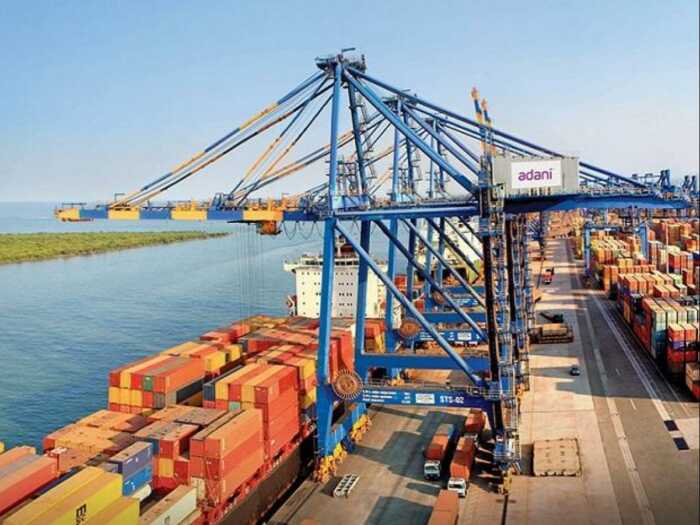 APSEZ customs receipts top Rs 80,000 cr
AHMEDABAD : Handling about a quarter of India's port cargo and generating customs receipts worth over ₹80,000 crore for the government, Adani Ports and Special Economic Zone (APSEZ) has a lot riding on it and are compelling reasons for the long-term sustainability of the company as well as the group.
The port operator, which is also the flagship of the Adani Group, owns and operates 14 ports and terminals in India from Mundra on the West Coast, Vizinjam and Karaikal on the Southern Coasts to Krishnapatnam and Dhamra on the East, the company has virtually captured almost the entire coastline of India. The pace of its expansion can be seen from the fact that in 2017 the company had just eight ports and terminals. A significant portion of the additions since then has come through acquisitions.
An important metric of how much it is contributing to the exchequer is the customs receipts from cargo routed through its ports and inland container depots. Customs receipts were at ₹41,110 crore in FY21, grew to ₹60,945 crore in FY22, and then ₹80,732 crore in the year just ended.
The rail freight that it pays to the Indian Railways for cargo through its port is also substantial, more than doubling over the last two years to ₹14,034 crore in FY23.
The revenue share, waterfront royalty that it pays to respective maritime boards and port authorities was at ₹906 crore in FY23, around 1.5 times what it paid in FY21.
Cargo handling
In FY23, the company handled 339 million tonnes of cargo, up 8.6 per cent year-on-year and up 37 per cent from what it had handled in FY21. With its recent acquisition of Karaikal Port through the NCLT route, the company is adding 22 million tonnes of cargo handling capacity to take it to 580 million tonnes.
According to data its traffic growth, measured in the quantity of cargo handled, has been rising annually at 25 per cent since it came into existence in 2001, while total port cargo in India has been growing at 7 per cent, in the same period. In the last five years the growth of both has slowed – while Adani Ports traffic volume rose an annual 13 per cent the all-India port growth was just 3 per cent.
Adani Ports has nearly half the market share of the cargo handled by non-major ports. Ports managed by the central government are classified as major ports.
After Gujarat Pipavav, Mundra was the second private port to be set up in the country. With a capacity of 264 million tonnes and a scorching pace of growth, the port has outstripped all other ports in the country, state-owned or private.