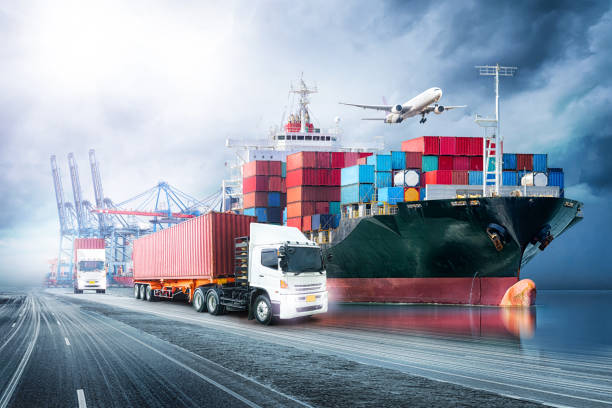 Around 10 million jobs to be added in logistics sector by 2027 : TeamLease Services
NEW DELHI : The logistics sector, growing at a compound annual growth rate of 12%, is expected to add 10 million jobs by 2027, says TeamLease Services. The sector has been undergoing a shift from being an unorganised one to a more organised sector, and this is catalysing expansion, according to TeamLease Services.
Balasubramanian A, Vice-President & Business Head, TeamLease Services, says, "Government initiatives that will help in increasing the employment rate in the logistics industry include the Production Linked Incentive scheme, aimed at improving production in India. The flow of goods will go up significantly not just because of projected increase in domestic consumption but also because of PLI-driven increase in exports too." He calls the PM Gati Shakti Programme as an enabler for the logistics sector growth.
The kind of jobs
This growth will lead to the creation of some jobs. TeamLease says there will be demand for several kinds of roles. But it specifically pointed out four:
Supply chain manager: to optimise the flow of goods
Logistics specialist: to handle planning and organisation of goods
Distribution manager: to ensure timely delivery of products to customers
Warehousing manager: to adeptly oversee storage operations
Analysing this increasing demand, Balasubramanian says, "As India's logistics sector continues to expand, it is critical to understand the forces driving this transformation. We are witnessing the emergence of a dynamic industry that is poised to create approximately 10 million new job opportunities over the next five years, owing to a significant increase in both production and consumption. This increase in output has increased demand for logistics services such as transportation, warehousing and distribution. Furthermore, shifting economic dynamics such as rising disposable incomes, lower inflation rates and rising rural demand have sparked a nationwide consumption boom."
In fact, TeamLease estimates at least 80% increase in longterm hiring.
What it means for skills
There is increasing reliance on automation, artificial intelligence (AI) and machine learning (ML) for sophisticated demand forecasting and supply chain planning.
"This trend reduces reliance on unskilled labour while emphasising the critical need for a workforce skilled in technology. Furthermore, this integration of technology and automation is expected to result in significant increases in workforce productivity. As a result, even as the flow of goods increases, the expansion of the workforce will be proportionally limited. This highlights the critical importance of having a larger but technologically adept workforce," adds Balasubramanian.
Where are the jobs
The team's data shows that apart from metros, demand is expected to grow faster in cities such as Indore, Guwahati, Nagpur, Jaipur, Vadodara and Lucknow. That is an indication of where the jobs would be.
India's Logistics Performance Index has improved over the years and even as India grows towards achieving its economic potential, logistics could play a key role in driving progress.