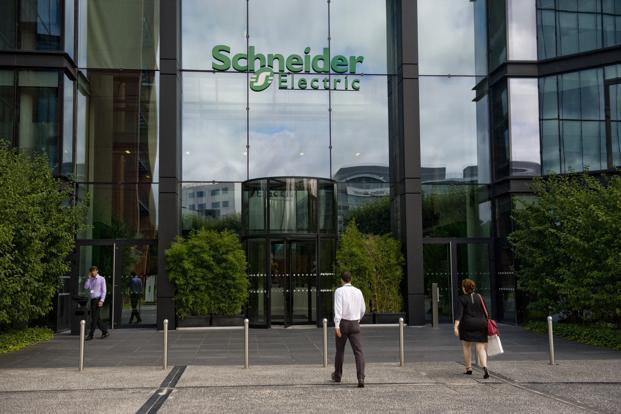 Schneider Electric to expand India operations, exports
FRANCE : French energy automation company Schneider Electric has lined up plans to bolster its India base, and leverage it for world markets, Deepak Sharma, Zone President–Greater India and MD & CEO, told on Thursday. The firm, clocked 20% growth in exports from India in 2023.
"We recognize the immense potential and growing demand in international markets and are determined to capitalize on these opportunities. Through a strong emphasis on innovation, we will continually develop state-of-the-art products and solutions to meet the evolving needs of customers," Sharma said.
India is the third largest market for Schneider Electric and the country is the biggest employer base of Schneider with an employee strength of 37,500. "We remain focused on further strengthening our presence in India and leveraging its potential as a key growth driver for the group," Sharma said.
The company is also foraying into the manufacturing of solar panels with setting up of a new factory in Haridwar, Uttarakhand which is likely to be functional in the mid of 2024.
The solar factory will be among the new smart factories that the company intends to build over 1.2 million square ft up to 2026. "In line with our growth ambitions, we have plan to invest Rs 3,200 crore in expanding our industrial footprint," Sharma said. "These investments are spread over Gujarat, Telangana, Karnataka, West Bengal, Orissa, Tamil Nādu, Maharashtra, Himachal Pradesh, and Uttarakhand."
The factory will be the company's first solar panel assembling factory. "This will give us a very good portfolio of a completely Indian home grown offers," Sharma said. "Once we have stabilized this, then we can think about adding more to the portfolio."
On being questioned whether the company plans to increase investments, Sharma said that everything depends on market. "So far, this is the best estimation we have taken. As the demand goes, well adjust the demand."
Currently, Schneider Electric has 30 active factories in India and it acquired a small company named Zenatix three months ago in order to expand its portfolio.
Among others, the company's primarily targets involve decarbonized and decentralized energy landscape for which it has come up with a strategic plan.
The company plans to have carbon neutral operations by 2025, 'net-zero ready' in its operations by 2030, end-to-end carbon neutral value chain by 2040, and net zero CO2 emissions across the entire value chain by 2050.
To achieve the same, we have identified top 1,000 suppliers and are working on their ambitions as well to commit to 2050 renewable energy target, the company said. "Out of the 1,000, 70 are in India and we are helping these suppliers in areas around smart manufacturing and digitization, helping them accelerate their energy efficiency and sustainability goals."
The company plans to add another 200 suppliers including micro, small & medium enterprises to meet its expansion plans in the country.
The company currently is managing 700 MW of renewable power purchase agreements and providing sustainable solutions which involves on-site solar installations and the procurement of off-site solar and wind energy.